This week we were supposed to get the new album from Kendrick Lamar. Everyone was hype for Friday at midnight when the album would be released only to be told we still have one more week of waiting. Per usual, the internet became the worst place to be and I did an Irish goodbye from Twitter and dove into my inbox to check out some indie Hip-Hop that I could post this week. If you want me to hear your latest track, follow our submission guidelines here.
--Advertisement--
Where Brooklyn at? Right here in this latest video for Flipp Dinero's "I Do". The Brooklyn artist had this track featured on Complex recently and there's a reason why. "I Do" has a catchy hook, is gritty lyrically, and showcases a confidence from Flipp that will make every New York artist proud.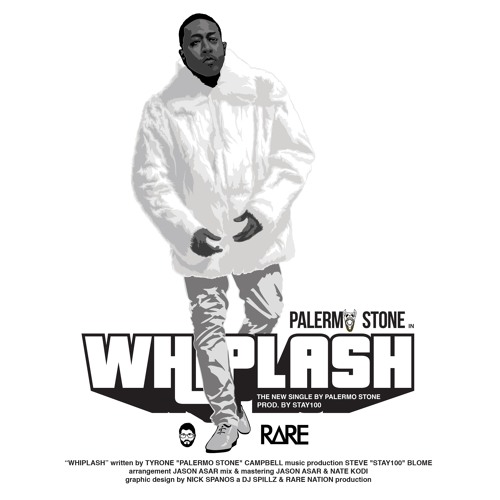 Pittsburgh has been looking for another artist to push into the spotlight since Wiz Khalifa and Mac Miller. With "Whiplash", Palermo Stone is giving the city someone to support to usher in the new sound from the city. Produced by Stay100, "Whiplash" is a braggadocios themed record for your partying needs this weekend (or any weekend for that matter).


I have to give props for creativity to no suits on their email. It stood out to me and made me want to open it to know more about them. Upon opening said email, I was given a fantastic track in "I'm Good". The record features Abhi the Nomad and has a California sounding vibe to it. The instrumentation on the record is laid back and the group does a great job of giving us a fun record.