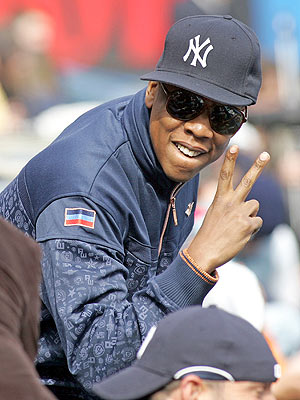 Jay-Z's been busy lately, recording verses for DJ Khaled, the "Notorious" soundtrack and Young Jeezy's "My President" remix. But that doesn't mean the Brooklyn wordsmith is ready to release The Blueprint 3 just yet.
Typically, when Jay has a project in the works, it only takes him a few weeks to wrap it up. This time, though, there's been no rush.
"For me, the process of making an album is difficult with so many things going on," Jay told MTV News backstage at his "Eve of Change" show. "And me, I wanna make it beyond and above. I'm gonna take my time with it. I don't have any quotas, and that's a good thing. It may be too freeing. It's a good thing and a bad thing. You know, I think I need some restrictions. 'Cause if I had restrictions, I would have done it in three weeks. I would have made what I believe to be a great piece of art."
Read the full story here.