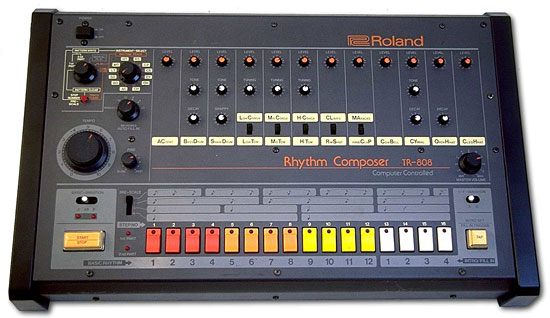 Well, a number of blogs and other Hip Hop sites have done their best of list for 2008 and they've included every act but few have done what I'm really into – BEATS. I'm a percussionist and I love Hip Hop mainly coz the beats give me a high. Not that I don't like the other aspects, but a track would still attract me even if the lyrics suck but the beat is hot.
So here's my list of the hottest Hip Hop/R&B beats for the year 2008 (Not necessarily in order of the hottest). You can disagree if you want to coz this is just a personal opinion. Remember, these 'songs' may actually be disappointing but I love the production behind each of these !
Swagga Like Us – T.I. & Jay-Z Feat. Kanye West & Lil Wayne (Produced by Kanye West)
A Milli – Lil Wayne (Produced by Bangladesh & Cha-Lo)
Heartless – Kanye West (Produced By Kanye West)
Get Down – G-Unit (Produced by Swizz Beatz)
Comfortable – Lil Wayne Feat. Babyface (Produced by Kanye West)
Go Hard – DJ Khaled Feat. Kanye West & T-Pain (Produced by The Runners)
Talk That Shit – Timbaland, Missy Elliott & T-Pain (Produced by Timbaland)
Love In This Club – Usher Feat. Young Jeezy (Produced by Polow Da Don)
LA – Nelly Feat. Snoop Dogg & Nate Dogg) (Produced by Neff-U)
Oh Really – Jake One Feat. Posdnous & Slug (Produced by Jake One)
Put On – Young Jeezy Feat. Kanye West (Produced by Drumma Boy)
Announcement – Common Feat. Pharrell (Produced by Pharrell)
Diamond Girl – Ryan Leslie (Produced by Ryan Leslie)
Paper Planes – M.I.A. (Produced by M.I.A., Diplo & Switch)
Get Up – 50 Cent (Produced by Scott Storch)
First Day Of Spring – Chris Brown (Produced by ??)
MVP – Ludacris (Produced by DJ Premier)
Trading Places – Usher (Produced by L.O.S. Da Maestro)
Letter To The King – The Game Feat. Nas (Produced by Hi-Tek)
Love Making 101 – Lloyd (Produced by Eric Hudson)
Thoughts ??