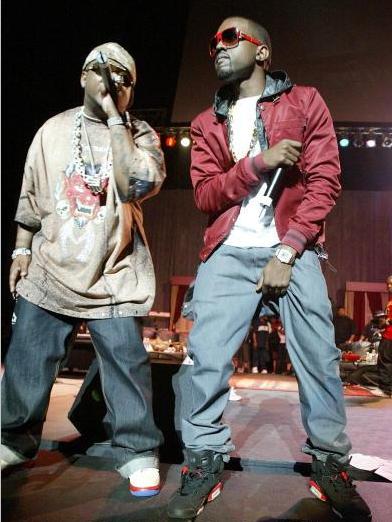 WHAT !
Yea, that was exactly my reaction too when I saw this sort of a post title. Spotted this on FakeShoreDrive.
Here's the first track DJ MoonDawg has unleashed from his upcoming mixtape with Twista, The Calm Before The Storm (A Prelude to Category F5). The mixtape is scheduled to drop some time in Mid-April, so be on the lookout for that.

I'm not sure if this is track in particular is going to appear on Category F5, or if this was an older track Twista and 'Ye never put out. It kinda sounds like some of Kanye's older work, but who knows.
Has a Prince sample of course (From 'Do Me Baby' off his Controversy album). Do you think Prince would ever actually collaborate with Twista ? Well, no disrespect but not in a damn million years !
Download here – I Can Make You Say (Feat. Prince) (Prod. by Kanye West) (Tagged)