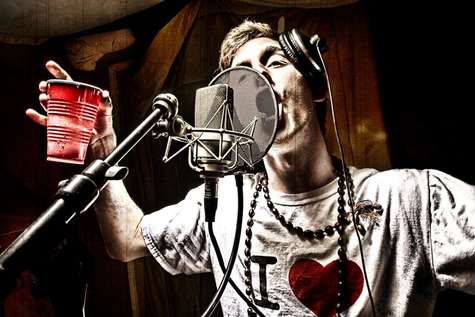 Stories have been going around the internet about Asher Roth admitting to the world that he is Gay.
Rapper Asher Roth will appear on E!News during the Christmas Holiday celebration to talk about his recent "coming out of the closet". Asher was recently at a Gay Rights Parade with Lady Gaga, American Idol Winner, Clay Aiken, Blink 182, and REM lead man Michael Stipe.

Asher Roth, who came out of the closet last week, is making his first appearance on E!News this week.

Asher, who was dropped from SRC Records, is currently the only major hip hop star that has admitted he is a "gay rapper".
According to this story, Asher is the unnamed Hip Hop artist mentioned in former MTV executive Terrance Dean's new book 'Hiding in Hip-Hop: Confession Of A Down Low Brother In The Entertainment Industry'.
Interestingly, Terrance Dean has now posted the story on his blog with the title: Asher Roth Admits He is the Gay Rapper From My Book..
Real?