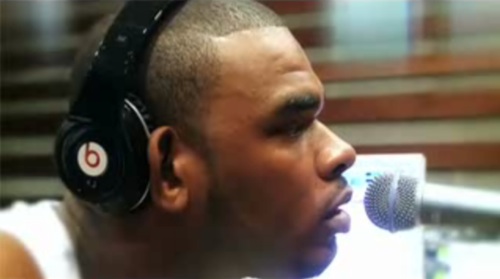 Those 700 records Lamont talked about aren't just random studio recordings. The beats have been done by J. Dilla, DJ Khalil, Dr. Dre, Lord Finesse, 9th Wonder, Mr. Porter, Focus and more.
In an interesting interview with LA Times, the ex-Aftermath signee speaks on his current projects and plans for the future including his new album.
LA Times: You were able to secure your masters per the terms of the severance agreement with Aftermath. What exactly is contained on those recordings?

BL: We're about to finally bless the world with a lot of music. It got to the point where it wasn't fair to the fans or to myself to have to keep on waiting. I understand that labels have obligations, but it was difficult to have fans coming up to you and asking when I was going to get a release date. There's a lot of crazy records I got to take with me. There's a J Dilla record that I got with the blessing of DJ House Shoes. Tracks from DJ Khalil, Lord Finesse, 9th Wonder, Mr. Porter, Focus, basically a who's who of underground hip-hop.

LA Times: And tracks from Dr. Dre?

BL: Yes, there are tracks from the good doctor in there.

LA Times: What's the plan for your next release?

BL: I'm going to put out "The Shawshank Redemption," a mix tape with Bink and DJ Drama that will talk about what I've been going through.

LA Times: You'd been working on a follow-up to "Caltroit," the sequel to the original collaboration with Black Milk. What's the status on that?

BL: There was so much going on over the past year that it had to take a back seat. But we did a record called "Fat Gold Dookie Rope" that's probably going to be one of the first singles off the new project that we release.
So how many projects is Black Milk working on that means? Read more here.