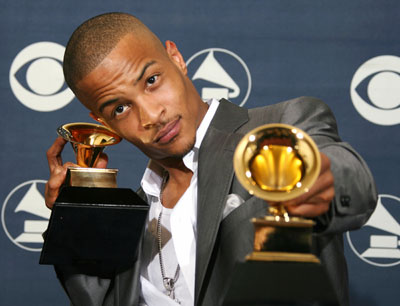 T.I.'s court appearance days may not be over. He has now been sued by an upcoming rapper named Motoe Blizzid whose real name is Nathan Filby.
Filby, who is being represented by One LLP, claims the 2006 track sampled portions of a 2004 song he made titled Reverence.

He claims that the track was delivered to a number of industry insiders before reaching a representative at Relentless Management, a company that reportedly works with T.I.

In court documents, One LLP and Filby claimed that the tracks contain the "same harmonic" range and lawyers even presented documents that showed an algorithm that claimed to show the song's similarities scientifically.
Nathan Filby is seeking a trial by jury and wants all profits derived from the hit track from T.I.'s album King which also won a Grammy for Best Rap Solo Performance at the 49th Grammy Awards.