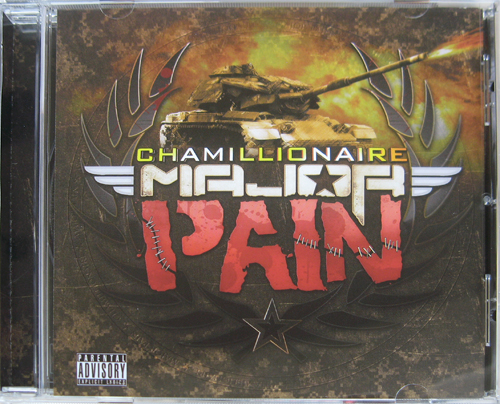 We get the track list for an album on it's release date. Better late than never coz it might just encourage you to buy the newly released independent album by Chamillionaire. I'll be getting my copy soon since I know Koopa never disappoints with his punchlines. Cop it here. The major release, Venom, coming soon.
01. Warn You
02. Price of Failure
03. Ima Rep Texas
04 Feels good
05. I'm Reloaded
06. All Black
07. Pursuit of Cream
08. Forgive you
09. Leanin'
10. No complaints
11. I'm Focused
12. Houston up High
13. Sittin on Chrome
14. Everybody Hates Snitch
15. Traingle Formation
16. Koopa Don't Care
17. Salute Your General
18. Story to Tell
Via AHH with whom Cham is apparently not happy because of the title of their story.