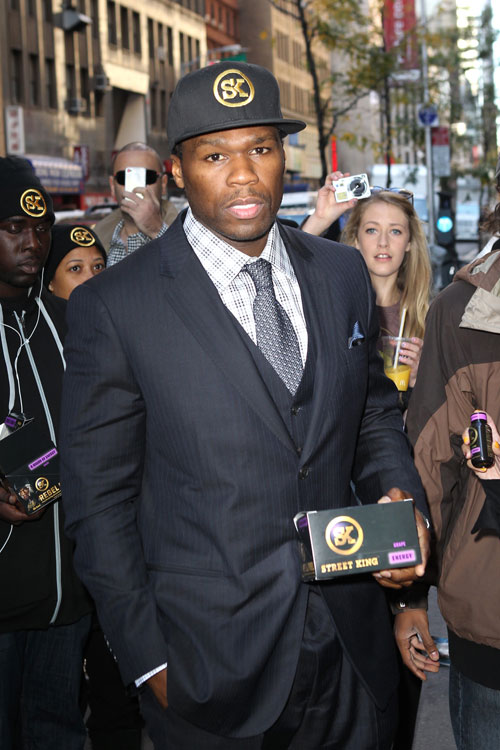 It was November till now but 50 in a new interview with Global Grind says he's now shooting for an early December release for his upcoming album. With the first single 'Girls Go Wild' still not out, we are doubtful if a date this soon can be achieved. Earlier today with CNBC, he reiterated that it's coming this year with just 2 songs left to complete the disc.
GG: You're always coming out with new business ventures, which are really great ways to make yourself stay relevant outside of music.

50 Cent: This is how to sustain a longer career. Because hip-hop culture has a little attention span. So, forget what you've done in the past. It's, what have you done for me lately? I got an album that's coming out.

GG: When can we expect that? We've seriously been waiting.

50 Cent: It's on schedule now for the fourth quarter. So I'm ready to get it together.

GG: November? Early December?

50 Cent: Early December.
Full interview where he discusses his Street King project in detail can be read here.