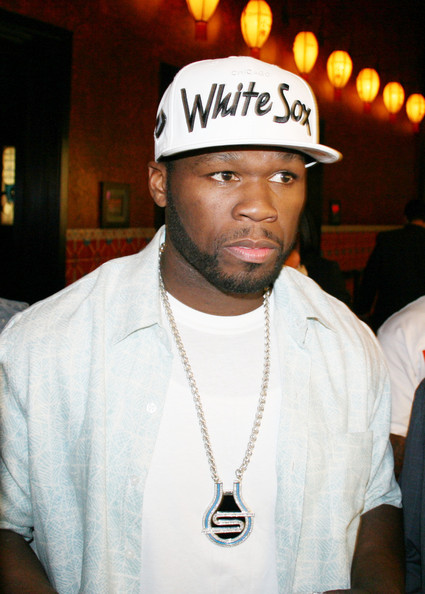 It is quite obvious that the relationship between 50 Cent and Lloyd Banks isn't the same today. There have been a lot of questions in the past 10 months or so about the exact situation. Banks has been absent from all G-Unit releases since past one year and fans were also disappointed when Banks did not show up at 50's SXSW set in Austin earlier this year.
Now 50 Cent has finally spoken about it in public with Big Boy Neighborhood on Power 106 in LA. In the interview, 50 says everything is fine and he talks to his lawyers but he hasn't spoken to Banks in 9 months!
Listen to that portion at the 11 minute mark. He also talks about The Lost Tape, potential Wiz Khalifa collaboration, upcoming movie, relationship with Floyd Mayweather and more.