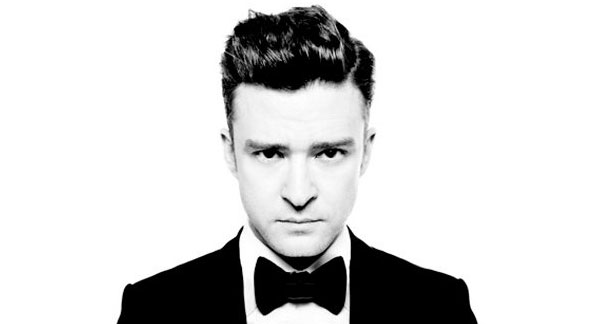 Comeback kid Justin Timberlake is set to open the 55th Annual Grammy awards on Sunday with 'Suit & Tie'. But he will also be surprising (well, not a surprise anymore) the audience by performing a previously unheard song. It's safe to say that the tune will be from his upcoming third album The 20/10 Experience, hitting stores on March 19th.
Ken Ehrlich, the event's executive producer for the last 33 years also told Entertainment Weekly that he's heard about 5-6 songs from the new album and called them great.
It's great seeing Justin back. The last time he was on, he literally saved the show. We had a gaping hole in the show [after the Chris Brown and Rihanna incident] and he jumped in at the top of the show with Al Green. It was fantastic of him to do it. And then, I hope we didn't cause it, but he left music for a while and became a movie star of sorts. It was really exciting when we got the call that he was back and doing music. I don't know how many people even knew until a few months ago that he was back and making music. He was incredibly quiet about the fact that he was working on an album. And to me it's not just an album, it's a great album. He played five or six tracks for me just two or three weeks ago, and the great thing is not only is he doing a song that everybody has heard by now, but he's also going to tack on to that something that nobody has heard. So we've got a nice little world premiere going with him that's very, very exciting.