OVVERATED ALBUMS
Pusha T – My Name Is My Name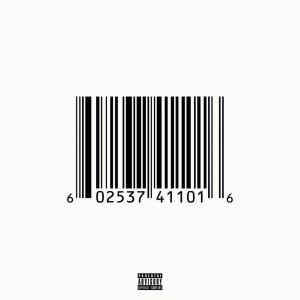 Let us get this straight — Pusha's debut album was pretty decent but really not as good as being worth called the "album of the year". Some of the songs impressed us but there's plenty of mediocrity as well and hence, it's on our list of overrated albums of 2013.
Danny Brown – Old
Nothing against Danny Brown but we just can't get into the Detroit rapper's tone of voice and style of delivery. We did give his latest album Old a spin but found it hard to enjoy.
Tyler, The Creator – Wolf
Just like we mentioned in our worst songs list, Tyler is quite a creative artist who shows signs of great talent from time to time. But barring the solid production, his second album Wolf was pretty disappointing.
Kanye West – Yeezus
Kanye is a creative genius — most of us will agree on that but he went too far with his experimentation ways on Yeezus. Tracks 7 to 10 ie.'Blood On The Leaves', 'Guilt Trip, 'Send It Up' and 'Bound 2' were the ones we enjoyed but rest of the album was conveniently kept aside. You can be different but still keep a balance by creating good music. Kanye was only focused on the former.
Dom Kennedy – Get Home Safely
The production on Dom Kennedy's album Get Home Safely is actually quite outstanding but the lyrical content is very monotonous. For a first time listener, the LP starts off strongly but a few songs in, you suddenly realize that it's lacking depth and really not going anywhere. Kennedy's effort definitely got more recognition than it deserved.
Go to page 4 for "underrated albums" list..