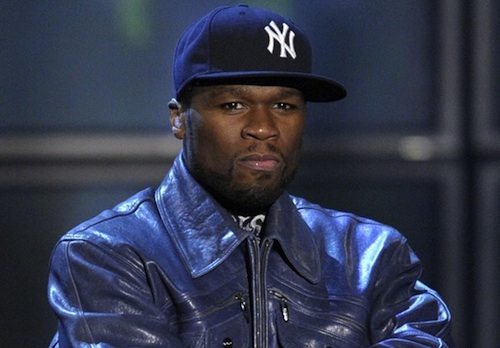 50 Cent and G-Unit season is in full effect.
After reuniting at this year's Summer Jam Festival, 50 Cent and his G-Unit brethren have been on a wild takeover. They've released 3 promising remixes and have told us that new music is soon on the way. In fact, 50 has revealed that a G-Unit album will be coming in Novemeber, but before that, he has said his long-awaited Street King Immortal project is expected to come out in September.
Well, today we have more information surrounding that.
At the very end of a recent interview with Hot 93 in Connecticut, 50 revelas that Street King Immortal will be out on September 16th. No exact date for the G-Unit album (or title), but that again is expected to be out in November.
Watch the full interview where 50 talks about his new show 'Power', the return of the Unit, and the official announcement about SKI after the break.
The SKI announcement comes at the very end of the interview
UPDATE: The clip has been taken down but you can listen to portion of interview where he reveals the date below. Go here for the full interview.