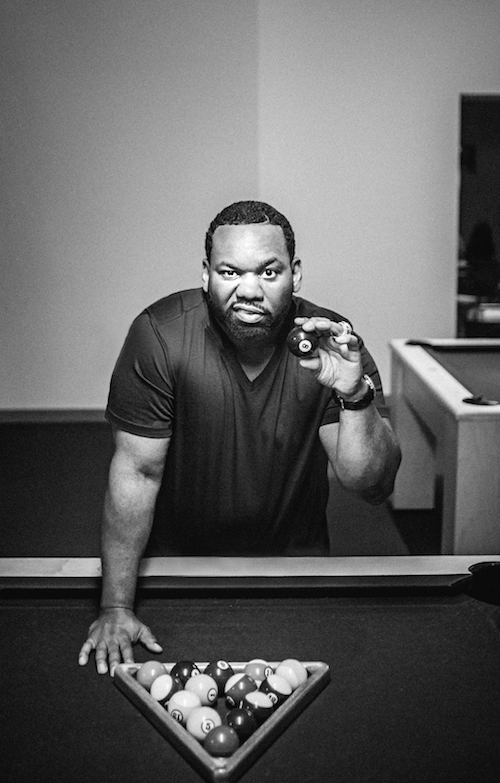 Raekwon The Chef is an iconic member of the hip-hop community. Aside from being one of the driving forces of the Wu-Tang Clan, arguably the most influential group in the history of hip-hop, the Chef has had quite the solo career dating back to the early 90s. A true pioneer of the game, Raekwon has no plans of slowing down.
After giving us five memorable albums and some undeniable classic records over the years, Raekwon is set to drop his 6th solo studio album Fly International Luxurious Art on April 28th and the anticipation is high. "I know pretty much everyone knows what I'm capable of doing and now I think people just want to make sure they can see the growth…I'm excited, man. I truly believe we have another classic on our hands," Rae tells us in our exclusive interview with the OG.
The Chef recently dropped a record titled 'Wall To Wall' featuring French Montana and Busta Rhymes, calling it "a dope underground record that had an anthem feel to it." While it's not considered a single from the album, fans can expect to hear the New York-inspired track on F.I.L.A. on April 28th. Rae also said he has a few surprises in terms of features and producers, but wants to keep it that way until the album drops. He did reveal, however, that he has songs with producers S1 and Scoop DeVille on the album, whom he considers very talented.
For the rest of our sit down, Raekwon reminisced on his successful #TBT series that he ran towards the end of 2014, his take on today's industry and how he feels about the current realm of artists, whether or not he listens to other artists; more information surrounding Fly International Luxurious Art and what we can expect from his label IceH2O Records in the near future.
Click below to read our exclusive interview with Raekwon (we earlier interviewed him in December 2012 which you can read here) and pre-order Fly International Luxurious Art here.
You recently dropped a very New York-inspired track called "Wall To Wall" featuring Busta Rhymes and French Montana. How did that record come together?
That was a dope underground record that I felt like had an anthem feel to it. I contacted Montana and Busta Rhymes because those are good friends of mine as well and I just wanted to see if it was something up their alley that they would like. We felt like we hit it right on the head with French Montana. So first we sent it to him and got his opinion on it or whatever and he was like, "yo it's a dope fit." I kind of study dude's sounds and what they project as an artist and what they want their image to be, so for this record, it was me just knowing what fits these guys.
I know you said this wasn't the official single for Fly International Luxurious Art, but we can expect it on the album?
Absolutely. That's one of the heaters. With this album, I didn't want to single out any songs that could possibly be singles or whatever because you never know what can happen. The race of dropping music is so hot these days that you just gotta keep up. If the fans decide that this is an anthem record, which we believe it is, then it'll grow and do what it's supposed to do.
We can still expect FILA to drop on April 28th?
Yup, we have an official release date of April 28th. It's a lot more that came with this project that people are gonna be excited about. I got opportunities to work with some of the most illest rap cats that I could see today doing their thing and I just wanted to embrace that and have this album be more of a lifestyle album. I know pretty much everyone knows what I'm capable of doing and now I think people just want to make sure they can see the growth and still see the signature Chef flow and production that Rae brings to the table. I'm excited, man. I truly believe we have another classic on our hands.
You started to mention some of the people you worked with for the album. Can you give us any names?
Um, you know I really wanna keep that on the low and surprise people because to me that's the importance of making a great body of work. Want people to be blown away, but I could give you a name or two. I got production from S1, who's an internationally known producer and has worked with a lot of cats. I got an opportunity to work with a good friend of mine Scoop DeVille and you know, he did something on the album that was incredible and a slew of other gangsters that take their craft serious and really wanted me to win because they felt challenged by the artists that they were dealing with at the time. I feel like everybody came to the table, did their driving test and passed with flying colors, you know? But yeah, I just wanna keep some shit on the low?
To close out the latter half of 2014, you did a unique #TBT series where you would remix an old song, hip-hop or not, and drop it every Thursday. What inspired you to do that?
It was a good strategy to kind of keep my name out there and do something different that OG rappers like myself would love to do, but never got the opportunity to do. I always tell the fans that I'm R&B as well as hip-hop and there was a lot of that R&B going on in my career when I was coming up in the game and some of those [#TBT] records were classic and I always wanted to touch em. So I wanted to do a series where it wasn't actually a mixtape, but more like 'Rae's just keeping something out there on the regular for us to enjoy,' you know? The Soundclouds were going crazy and there was a lot of comments of people requesting us to do more of them and it kinda blew my wig [laughs]. Like I know y'all are gonna enjoy the salmon for dinner, but you like them chicken fingers too huh? Oh ok, I got it. Them shits was scrumptious I guess [laughs].