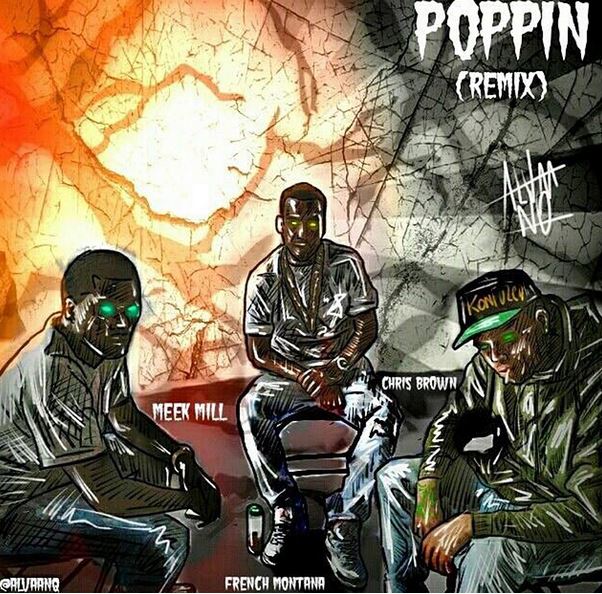 UPDATE: A new version has been released with a full Meek Mill verse. Listen below.
--advertisement--
Previous story:
We told you. If you remember, Rico Richie's 'Poppin' was one of the songs we featured in our 10 Potential Summer Smashes of 2015 list last month and it's no surprise that it has received a big remix today.
Chris Brown, French Montana and Meek Mill combine their talents on the hard hitting & catchy instrumental which is surprisingly missing the original artist, Rico Richie. Take a listen below.