Drake – If You're Reading This It's Too Late
Drake didn't need to drop Views From The 6 to dominate 2015, and If You're Reading This It's Too Late is the project that kick-started his continuous reign on top of the rap game this year. The first 4 songs on this tape alone proved to have a monumental impact throughout 2015 with Drake's confidence shining on 'Energy' and the beat drop of 'Know Yourself' shaking venues across the world. If You"re Reading This It's Too Late captured 'aggressive Drake' at his finest and its hard-hitting, alluring qualities were embraced by a rapid fan-base that enjoyed a high level of output from the King of Toronto this year.
Fetty Wap – Fetty Wap
Fetty Wap literally took the world by storm this year with his string of hits. His debut album wasn't promoted in a big way and 80% of it featured songs which had been previously out in the public. Keeping that in mind, the album proved to be a joyful listen with infectious melodies and top notch production.
Drake & Future – What A Time To Be Alive
When two larger than life artists come together to collaborate on a complete body of work, it is difficult to evaluate it with a clear head, focusing on the music rather than the full steam ahead hype train. Drake and Future coming together to collaborate on What A Time To Be Alive caused a frenzy on social media and beyond, as Drizzy taking a dive into Future's world resulted in an enjoyable, quick-strike collection commanding of everyone's attention. The album is by no mean a display of advanced musicality, but the joint effort boasted booming production, several gems such as 'Diamonds Dancing' and 'Jumpman', and marked a powerful moment in time for Drake and Future, who ensured that their music would be mandatory inclusions on any party playlist. What a time to be alive indeed.
A$AP Rocky – At.Long.Last.A$AP
Despite it being a bitter-sweet year for the A$AP Mob with the passing of A$AP Yams, A$AP Rocky delivered one of 2015's more captivating records in At.Long.Last.A$AP, an interesting body of work with genre-bending production that provided Rocky with an experimentally crafted platform to showcase his charismatic artistic qualities. Flacko's confidence radiates over a fascinating sonic  palette filled with layered backing vocals, off-kilter melodies, filtered effects, and Rap-Rock fusion. Musically unrestricted, A.L.L.A. contains some of A$AP Rocky's boldest work to date and the replay value of the project is a testament to Rocky successfully working outside of the boundaries of what may be expected from him.
The Weeknd – Beauty Behind The Madness
The Weeknd, the once secluded misfit of Queen Street, Toronto, is a now a worldly figure and those who were late to the party became enthralled with his mysterious past and swift rise to fame in 2015. This was reflected in his breakout to the masses body of work Beauty Behind The Madness, which features The Weeknd taking his music to an accessible place, but one rooted in a sinful world where years of self-inflicted pain and misery meet the worthy adversaries of love and success. Vocally gifted, armed with hits such as 'The Hills' and 'Can't Feel My Face', and an ability to capture an edgy yet authentic atmosphere unlike any other artist in his newly acquired stadium-packing realm, The Weeknd's evolution came to life on Beauty Behind The Madness and did so without abandoning the home-grown elements of his craft.
HONORABLE MENTIONS
Jeremih – Late Nights: The Album
After more than 1 and a half years of delay and shockingly no music video to his number 1 hits 'Don't Tell Em' and 'Planez', Jeremih finally released his third album Late Nights: The Album amidst a lukewarm rollout from his label Def Jam. He wasn't happy with the way the label handled it and neither were the fans. What we are really delighted about is that the album is a sonic masterpiece with plenty of replay value.
Future – DS2
Over the past two years, Future has proven himself as a bonafide Rock star in the rap game and after a remarkable string of mixtapes, he decided to label DS2 as an album. Thankfully, the execution on DS2 is similar to that of Monster/Beast Mode/56 Nights, which results in another enjoyable body of work fueled by standout production and an artist who is currently unshakable in his determination to create unfiltered anthems. Undeniable luxury ('Colossal'), balling out ('Blow A Bag') and honest storytelling ('Kno The Meaning') are all featured on DS2 and the distinct variety of Future's emotional admittance continues to resonate strongly with his attentive fan-base. The album wasn't a masterpiece culmination of Future's three previous tapes, but DS2 has a large handful of majestic moments and its consistently imperfect self-awareness qualifies the project as another win for Future Hendrix.
Ty Dolla $ign – Free TC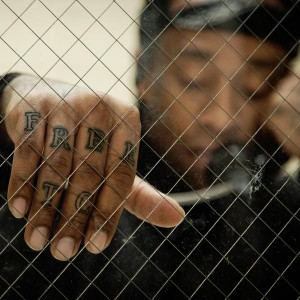 Combining compelling melodies and lyrical debauchery has become a recipe for success in today's evolving Hip-Hop/R&B landscape. New artists attempting to strike a chord by bridging the gap between rapping/singing pop up every day, but Ty Dolla $ign is one of the modern day OG's when it comes to the mastering of this balance and he proved it on his official debut album Free TC. A fascinating mixture of stimulating bedroom music and club-ready jams, Free TC has enough stellar musicality behind it to qualify the album one of the more diverse R&B efforts of the year and it is an accurate representation of Ty Dolla's diverse skill-set.