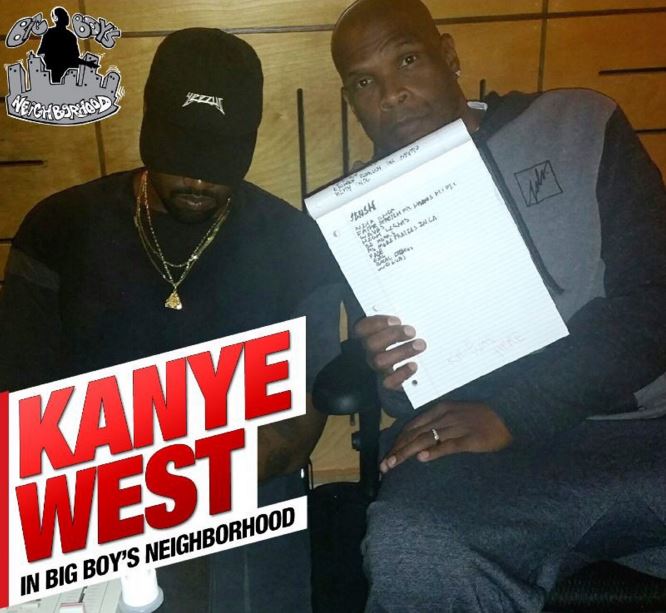 Kanye West called into Big Boy's show on Real 92.3 a little while ago for a short but eventful interview.
Among other things, the rapper confirmed the rumors that his upcoming new album is not titled Waves, Swish or So Help Me God. In fact, it is still untitled at this point! He said he asked his wife Kim Kardashian to do a poll on Twitter on the album title since he wanted to know fans' opinions.
On the sound of the album, 'Ye said he's trying to provide "Ultra light beams" and that he's "trying to open up hearts, minds."
"I said this is a gospel album with a whole lot of cursing on it.The gospel according Ye," he continued. Listen to the full interview below where he also talks about working with Kendrick Lamar, squashing beef with Wiz Khalifa, involving Wiz' son Sebastian in the beef, competition with Drake's pool and more.
You can also pre-order the new album right now his website.