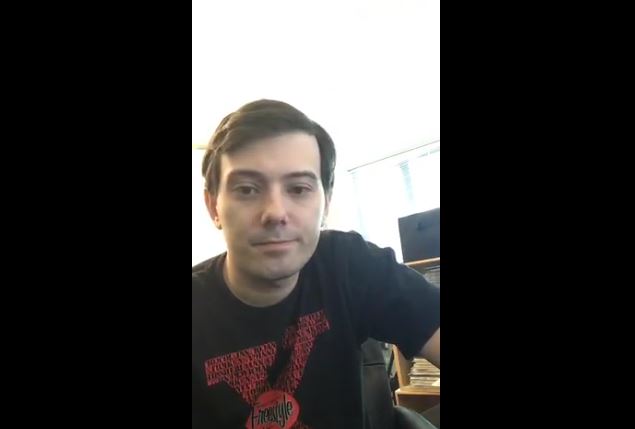 Martin Shkreli is in the news again. The notorious pharmaceutical executive, who made headlines for raising prices on drugs for infectious diseases, went on Periscope today and teased that he has managed to acquire "one of the most exclusive" Hip-Hop albums of all time.
After waiting for his viewership to hit 5k, he proceeded to reveal that the album he's managed to buy is Lil Wayne's much awaited Tha Carter V. Yes.
To prove that he's actually got the music, Martin then played a preview of a never heard before song from Weezy. "Should I leak it? Birdman might kill me," he joked. This is the second Rap album that Martin has managed to procure, following Wu-Tang Clan's Once Upon A Time in Shaolin. Watch the footage below to believe it.