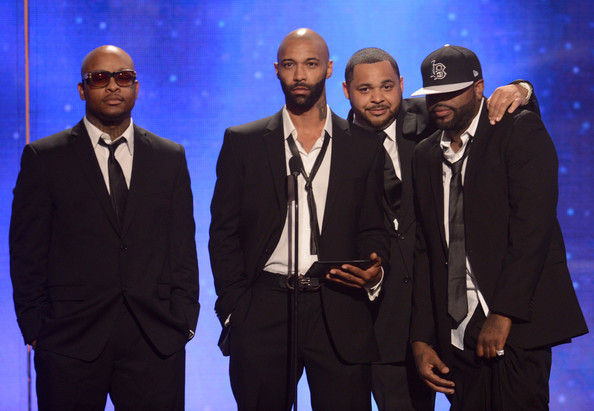 It's been about 5 years since Slaughterhouse last released an album so fans are obviously getting a bit impatient about it. The super group made of Royce 5'9″, Joell Ortiz, Crooked I and Joe Budden released their Shady Records debut Welcome to: Our House in 2013 and although did they record a lot of music after that, it hasn't seen the light of day.
Earlier this month, Joe Budden threatened that he won't be afraid to leak the new Slaughterhouse album. He added that the group recorded a whole album, tentatively titled Glass House, with Just Blaze, !llmind, Cardiak, araabMUZIK and J.U.S.T.I.C.E League but there was some hold up on the corporate side which he doesn't know about. Well, it doesn't look like he's the only person keen to put the album out.
Royce was recently a guest on Grass Routes podcast where he sounded quite positive about the album coming out at some point. "It's a work in progress," he started speaking on it at the 36 minute mark. "Everybody just passionate about i, it's never that we don't get alone with each other. Sometimes, you may have one member that wants to do it sooner than another member, and that causes a little bit of an issue, you know what I'm saying? But that's just passion. Passion for the creativity, and that's a great thing. It's a work in progress, and it will happen, it's just about when," he continued.
Right after, Royce also played a few seconds snippet of a new song that will appear on his next album The Book of Ryan. Listen below and in case you missed his latest song 'Barely Human' with Tech N9ne, check it out here.