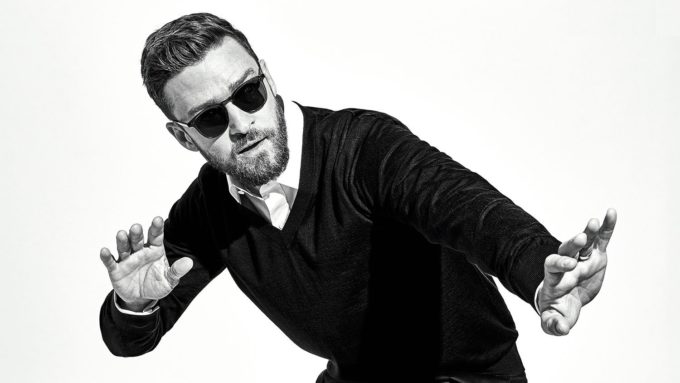 Justin Timberlake is all set to launch new music and according to the reports, it could be has soon as first week of January.
Earlier this month, it was reported that the superstar had applied to trademark the term "Man of The Woods" and it was something related to music. He had also applied for the term "Fresh Leaves" in a class belonging to merchandise. But JT has himself for the first time sort of confirmed the first title on his newly designed website.
The artwork on his website (screenshot above) suggests clearly the Man of The Woods title, given the design is made of shape of those letters (MOTW). It is still not clear whether that is the title of the album or the upcoming single but the latter is rumored to be dropping Jan. 5th if the Assistant Music Director of Montreal radio station The Beat 92.5 is to be believed.
In the new issue of Rollingstone physical magazine (seen above), it has been reported that the singer's new album "pushes boundaries in ways you don't expect. It's gonna have a lot of hits." It also points at a collaboration with country star Chris Stapleton. Timbaland has shared the "sounds like nothing before" sentiment before so we're hoping for the best. Stay tuned for more updates.