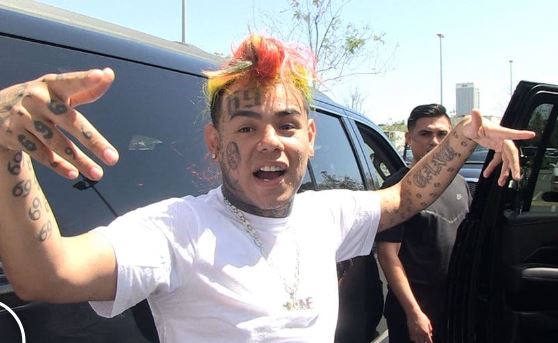 If Tekashi 6ix9ine is to be believed, we will soon hear a new collaboration between him and Kanye West.
TMZ caught up with the controversial New York rapper at LAX where he introduced his entourage made of mostly his family members. After a few talks, the rapper born Daniel Hernandez who's notorious for beefing and making online threats, revealed to the paparazzi that he's featured on Kanye West's upcoming new album. Watch the video below.
Kanye had announced last month that his yet untitled new LP will arrive in stores June 1st. It was later revealed that it will feature just 7 songs.