Nicki Minaj and Future have fueled some dating rumors over the past few weeks. But couple or not, they are surely going on a tour together this September across U.S. and Europe.
The first leg of the extensive tour kicks off Sept. 21 in Baltimore, MD and travels through all major markets like Detroit, Washington D.C., Chicago, Toronto, Boston, New York City, Miami, Dallas, Houston, L.A. and more before concluding in Las Vegas on Nov. 24th. The second leg begins next year on Feb. 21 in Munich, Germany and goes to Norway, Hungary, France, U.K., The Netherlands and more until end of March. See the full schedule below (click to enlarge).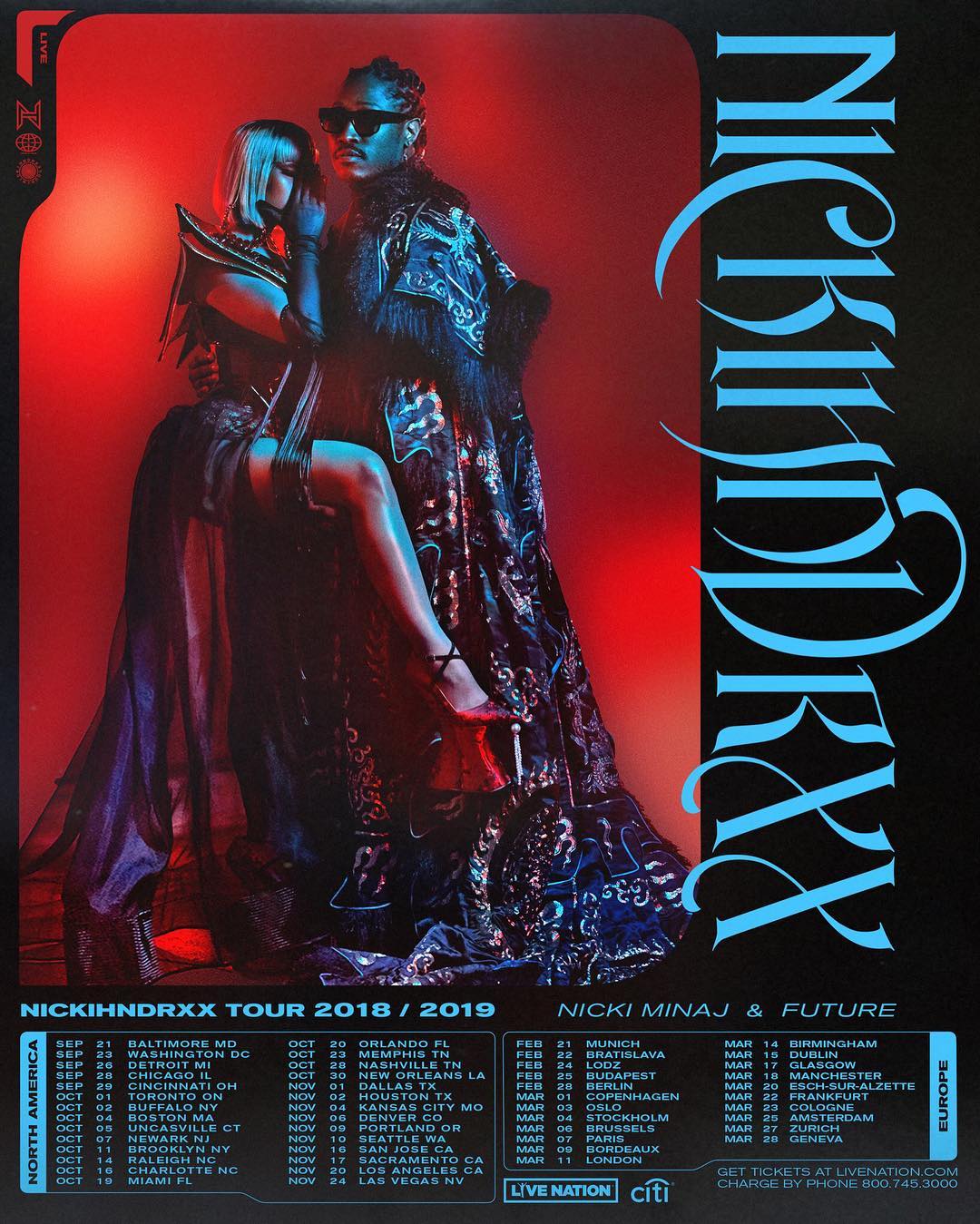 Pre-sale for tickets stars June 12th at 10 am local time while tickets for general public will be available June 15th onwards. Buy tickets here. Nicki Minaj is set to release her new album Queen on August 10th. We're guessing Future will too, soon get into album mode.