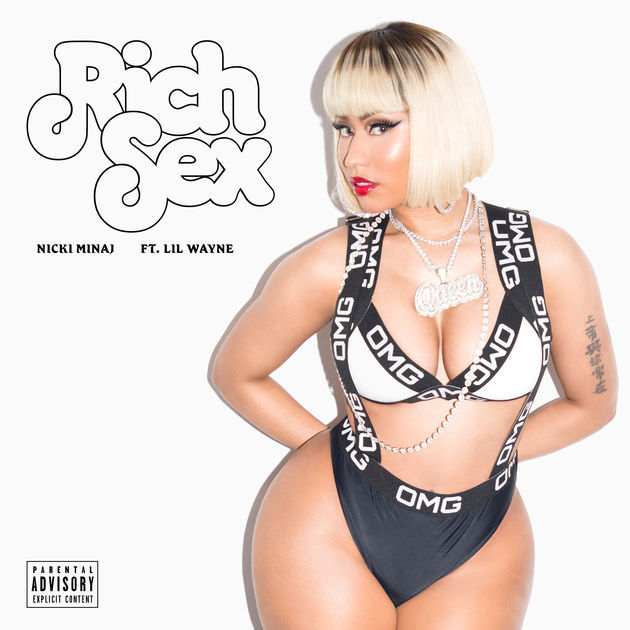 Nicki Minaj is back with a brand new single titled 'Rich Sex' featuring her Young Money boss, Lil Wayne.
We reported last week that Nicki and Weezy might be reuniting on a new song titled the same, after the rapper previewed a new tune on her social media. Of course we were spot on. Going by the title, it is no surprise that it's an explicit tune from the two but how does it compare with some of their previous collaborations? Listen below and let us know.
The song is produced by J-Reid, the same person who was behind 'Chun-Li'. Interestingly, Nicki also announced another song titled 'Bed' featuring Ariana Grande and termed it her "second single" which means 'Rich Sex' is just a sort of filler from her upcoming album Queen which arrives August 10th. 'Bed' drops as soon as this Thursday, June 14. Earlier today, Nicki announced a joint tour with Future, kicking off in September.