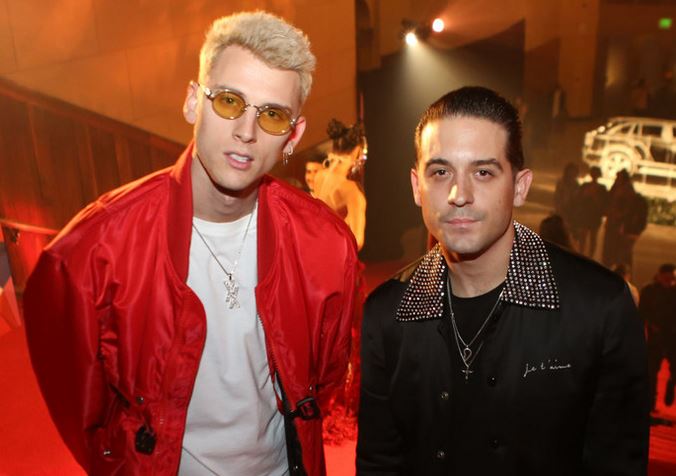 Wow, that did not take long at all. Machine Gun Kelly landed on Funk Flex's show to deliver a freestyle recently which was released earlier this morning (Friday).
On the song, MGK takes shots at G-Eazy with the following lyrics: "Only Easy I f*** with is E. I seen he's about his hearing got a hanging earring. I f***ed his girl now he look like this s*** is overbearing. How dare him. I dare him. Don't think about comparing. Now turn that frat rap off, I get sick of hearing."
G-Eazy took only a couple of hours to respond. He put out a new song called 'Bad Boy' on his Soundcloud where he takes straight aim at the Bad Boy Records-signed rapper.
"Your shots just graze me, I'm standing, they put a hole in me, I answer to no one, nobody can get control of me, MGK please stop trolling me, get over me, you wanna be me, you're mad that you're not as big as me, I'm everywhere, I'm your nightmare, you can't get rid of me, Call an Uber, turn on the radio, imagine hearing me, "Him & I"'s on, you're listening to Halsey sing of me, Can't f**k with nobody with so much negative energy," the Bay Area emcee raps on the record.
G-Eazy also took shots at Funk Flex while shouting out The Breakfast Club, saying Power 105's hosts are the ones keeping New York alive. "It's a miracle that Flex found you worth enough, to even hear your flow, But I guess you both might have something in common tho, You got your spot taken from you, you're mad about it so, Yeah, It's why I sting, but I'm the f*cking hive." Listen to the song below.