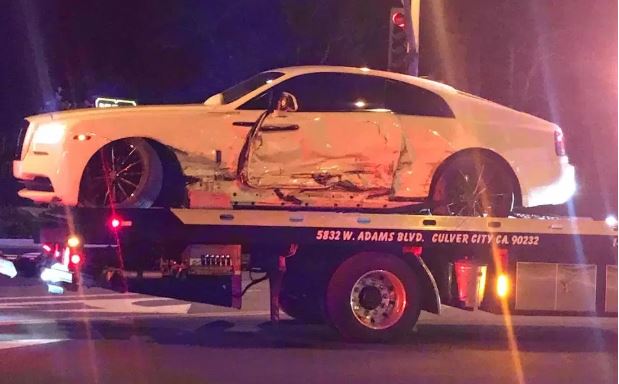 Post Malone can surely call himself lucky. The singer and rapper escaped totally uninjured after he was involved in a serious car crash in Beverly Hills Friday morning.
According to NBC Los Angeles, police in Beverly Hills responded to a car crash at 2:42 a.m. local time. A white Rolls Royce had crashed through a fence and a Kia was blocking the road. Photos from the scene showed Post's expensive car with its left side badly damaged and being taken away with help of a truck.
Post was seen smoking a cigarette and talking to the police on the side of the road. No one was injured in the crash, and alcohol was not a factor, according to reports. Post was in company of his assistant during the accident.
Post tweeted "God must really hate me lol" but we think he's been very lucky. This incident has happened just two weeks after his private jet made an emergency landing following loss of two tires after takeoff.
god must hate me lol

— Posty (@PostMalone) September 7, 2018