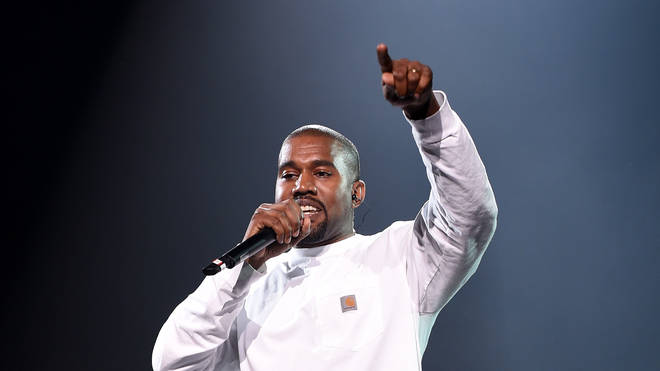 After keeping fans hanging for days, a new release date for Kanye West's album YANDHI has been announced. His wife Kim Kardashian is playing the messenger, revealing that it will now arrive on November 23 (Black Friday).
Kanye sprung a surprise two weeks ago when he announced that he will release a new album titled YANDHI (inspired by Indian activist Mahatama Gandhi) on September 29.
Some people were not taking him serious until he took to social media to reveal some billboard advertisements for the album around various locations. Not much was known about the project except that it would feature controversial artist 6ix9ine and deceased rapper XXXTentacion as well as Ty Dolla Sign on multiple songs. Kanye later confirmed that the LP would come out on Saturday, Sept. 29 around his SNL performance and he was confident that he would come in at the number 2 spot on the Billboard 200 behind Lil Wayne.
Nov 23 Black Friday YANDHI TRUST ME it is worth the wait 😱😘💦💰👑🔥🎥💋👅👏🏼💕😍🔌🤩

— Kim Kardashian West (@KimKardashian) October 1, 2018
Fans were looking forward to hearing the album this week but will now have to wait for almost 2 more months. At the end of the day, it may be a good business decision as last week was a busy one with Lil Wayne releasing Tha Carter V and Logic putting out YSIV.
Related: Kim spoke about a fight with Kanye on the latest episode of Keeping Up With The Kardashians: