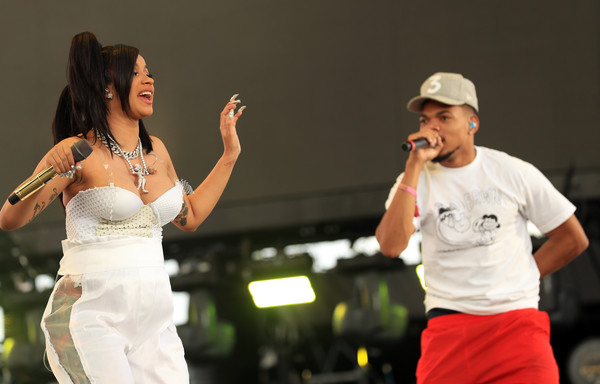 There had been reports earlier this year that Netflix was considering entering the music competition game on its streaming service. The time is here and it's no surprise that it revolves around the hottest genre in the industry, Hip-Hop.
Netflix has greenlit a Hip-Hop competition show called Rhythm & Flow in which Cardi B, Chance the Rapper, and T.I. have been tapped to serve as the three main judges. They will also executive produce the show aimed at finding the next breakout hip-hop star, along with John Legend, Jesse Collins and Jeff Gaspin, reports Hollywood Reporter.
The 10 part, multi-city talent search is expected to debut in 2019 and additional artists and industry personalities will be announced in the run-up to the premiere. Auditions will begin this fall across the country, including in the judges' hometowns of Atlanta, Chicago, and New York. In each audition city, established rappers who hail from that city will serve as guest judges, reports deadline.