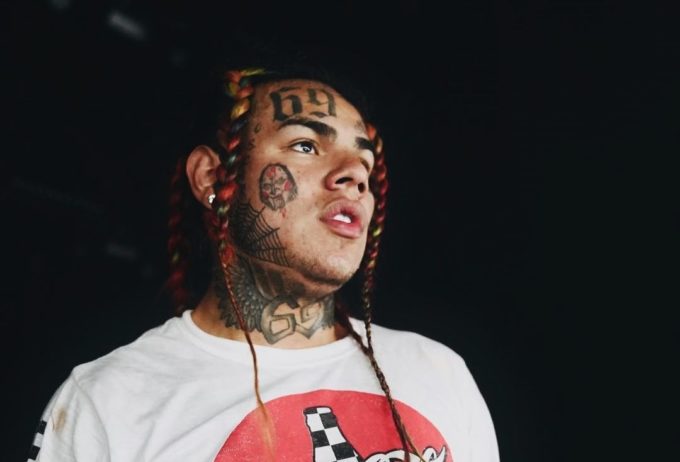 UPDATE: He has unveiled the official cover and title of it: Dummy Boy.
Tekashi 6ix9ine loves to troll but he's also quite consistent with putting music out.
The controversial New York rapper has been teasing new music on his Instagram for a while and there were reports that he's looking to release a project this month. 69 has now made it official that he will drop a new album on November 23rd. "CANT STOP MAKING HITS 🔥🔥🔥 YESTERDAY I GOT IN THE STUDIO AND I SAID "YOU KNOW WHAT" IM PUTTIN OUT A PROJECT NOVEMBER 23RD ‼️‼️‼️ NOVEMBER 23 ‼️ IS THE DAY NOTHING BUT F*CKING BILLBOARD HITS ‼️" he wrote in his usual hyped tone.
It will serve as the follow up to his Gold certified Day69 project from February this year. In the video, he's seen previewing a new song with Scott Storch playing the keys. The hook sounds like it is performed by Tory Lanez. Lookout for a new single soon. Yesterday, 6ix9ine made fun of his rival YG after his Uber driver veered off-road and crashed into someone's front yard in L.A.'s San Fernando Valley. "Who gave this man the wrong address LOL" he wrote in the comments.