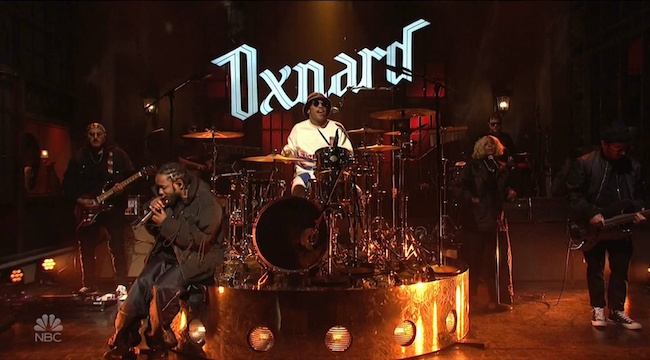 Anderson .Paak released his new album Oxnard last month, and on Saturday night, made his Saturday Night Live debut during the latest episode.
The musician, rapper and singer took the stage for the first time, appearing in the episode alongside host Claire Foy. He first performed the single 'Tints' off his new album, bringing out Kendrick Lamar as a surprise guest. The talented artist also performed 'Who R U?' from the album.
Oxnard, the album which features guest appearances from Kendrick Lamar, J. Cole, Dr. Dre, Pusha T, and more, has mostly received a mixed response from fans and critics.