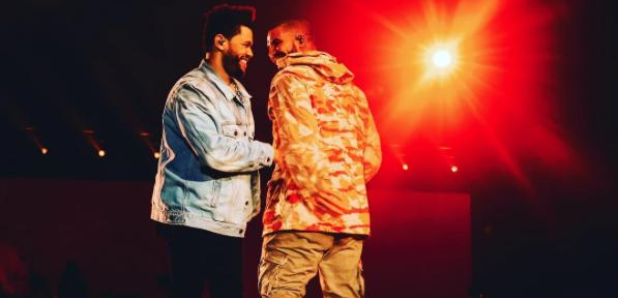 The Weeknd released the first new song of 2019 on Thursday night, a collaboration with French DJ and producer Gesaffelstein called 'Lost In The Fire'.
The song contains many sexually explicit lyrics but the one that is making noise are words which may be taking shots at Drake's secret child situation from last year. During the first verse, The Weeknd sings about his desire to have a child with the "right one."
"And I just want a baby with the right one
'Cause I could never be the one to hide one"
The lyric looks to be in reference to Pusha T's exposé last year during his much publicized beef with the Toronto superstar. Why Abel chose to deliver a lyric like this which comes across as shots at the fellow Canadian at this point is unclear as the two have been buddies again since 2017 after a brief period of tension. Some fans think The Weeknd says "hurt" and not "hide" since it's the former mentioned on Apple Music's lyrics but Genius' version referring to the latter are "verified" by The Weeknd himself.