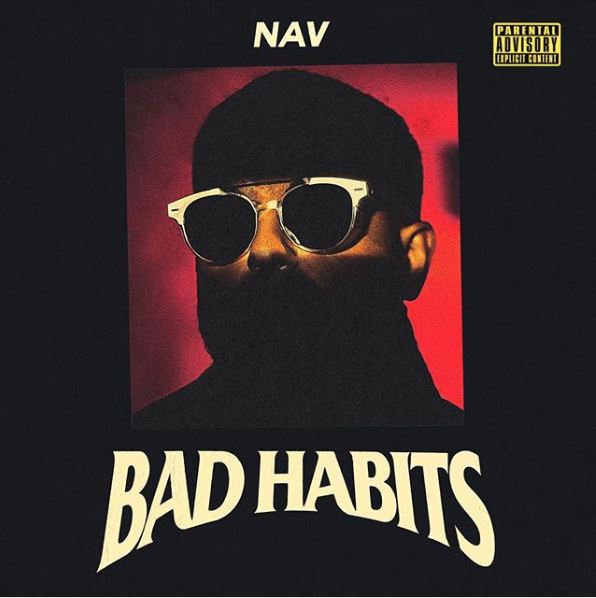 UPDATE: The album is now out for streaming everywhere. Lil Uzi is in fact not featured on the album. The song appears on Spotify but users can not play it.
Last week, NAV broke his kind-of hiatus to release a 4 song EP and announced that he will drop a full length album this week.
Just as promised, the Toronto rapper-singer of Indian origin will unveil the new LP titled Bad Habits later tonight (Thursday) which is executive produced by The Weeknd. It releases via the Toronto superstar's XO label in conjunction with Republic Records and serves as the follow up to his debut, Reckless released last year.
Before the album becomes available everywhere, HHNM has the first look at the official tracklist featuring 17 songs. Interestingly, Lil Uzi Vert does make it on the project, despite NAV calling out DJ Drama and Don Cannon on Wednesday night for blocking the clearance for the Philly rapper's guest verse. Other appearances include The Weeknd, Young Thug, Gunna, Meek Mill and Lil Durk.
Bad Habits Tracklist:
1. To My Grave
2. I'm Ready
3. Taking Chances
4. Habits (Feat. Lil Uzi Vert)
5. Tap (Feat. Meek Mill)
6. Tension
7. Price on My Head (Feat. The Weeknd)
8. Ralo
9. Tussin (Feat. Young Thug)
10. Snap
11. Hold Your Breath (Feat. Gunna)
12. Why You Cryin' Mama
13. Time Piece (Feat. Lil Durk)
14. Dior Runners
15. Vicodin
16. Stuck With Me
17. Know Me