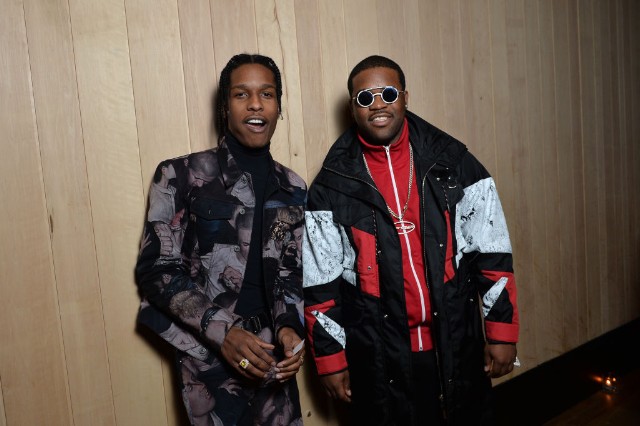 ASAP Rocky was arrested in Stockholm on Tuesday on suspicion of assaulting a man on the street after being harassed by a group of guys.
On Thursday, it was reported that Rocky would have to spend about two weeks in jail while authorities consider the charges on him. ASAP Ferg has now provided a troubling update on him, saying that he's being kept in solitary confinement with no access to phone calls or guest visits. "He's in Sweden locked up in solitary confinement with no visit or phone call privileges," Ferg said. "They are trying to keep him there for 2 weeks and if convicted he will be looking at 6 years just for defending himself in a fight. He was no way in form the aggressor in this ordeal. Pray for justice," he continued.
The video clip in question begins with the Harlem rapper talking with the guys over broken headphones. The two men started following Rocky and his crew on the street and things take a left when a woman came up and accused the men of touching her butt. Rocky and his team then apparently assaulted the two men.
https://www.instagram.com/p/Bzax42UnxN0/
Rocky had shared his side of the story on his Instagram, trying to prove that him and his guys were not the aggressors in the situation.