Ty Dolla Sign has a new album on the way which we are eagerly waiting for. He still hasn't announced the title or the release date of it but we're sure it will be out before this year ends.
The talented musician is on the cover a special Spin magazine issue where he plays homage to Kurt Cobain's October 2001 cover of the mag. Inside the issue, he talks about his numerous talents, how he always wanted to become a producer, his genre defying music, collaborating with artists like Kanye West, and more.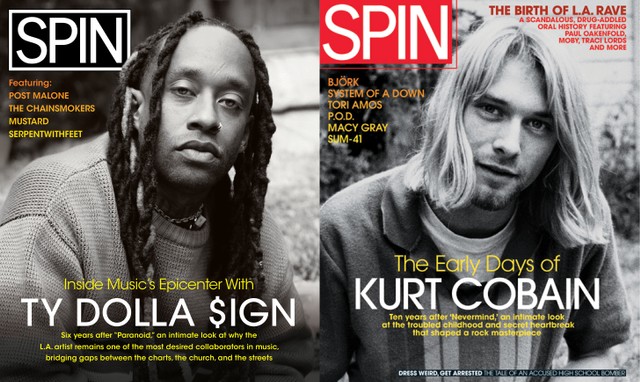 "I wasn't focused on, like, 'Oh, let's go make a f*ckin' generic-ass hit, you know, 97 bpms-plus, get the club going. I just wanted to give people some good music to listen to—something that sounds different from everybody else's shit," he said about the upcoming album. On the project, he's worked with people like Mr. Talkbox, serpentwithfeet, Thundercat and a host of others to create a unique sound that mixes R&B music with pop, live instruments, Gospel and more.
Ty also reveals that he tentatively plans to release 'Ego Death' featuring Kanye West as a single from the album. A preview of the track had surfaced in April via a Coachella vlog which you can listen here. It's a mix of island and House sound, as far as we can tell. A few days ago Ty debuted a new song 'Hottest in The City' on Jimmy Fallon.