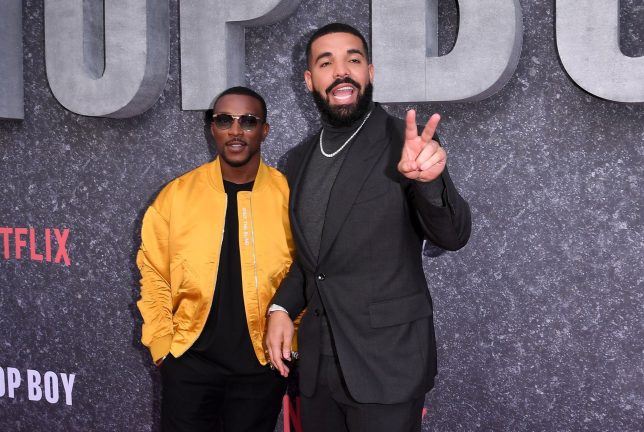 UPDATE (Sept. 11): OVO has now unveiled the official tracklist for the album. There are a few artists from OVO plus some from the UK. And it features Drake's 'Behind Barz' freestyle with Link Up TV a a bonus.
We may have some new Drake music this week courtesy the official soundtrack for the UK series, TOP BOY.
As you may have heard, Drizzy is the main force behind the revival of the hit series that is returning after 6 years on Sept. 13th. Netflix has bagged the rights to the third season after Channel 4 had cancelled the series abruptly in 2013. Drake was a big fan of the show so he reached out to the makers and cast of the show to strike a deal and bring the beloved show back for the audience.
OVO Sound has now announced a soundtrack accompanying the series premiere, releasing on the same day, Friday, Sept. 13th. "TOP BOY ( a selection of music inspired by the series ) Available everywhere Friday Sept 13th," Drake's label tweeted. At this time, it is not known which all artists will be featured on the set. Drake, PARTYNEXDOOR, Majid Jordan, Roy Woods, dvsn and Baka Not Nice are some of the current acts signed with the Warner Records distributed imprint. Stay tuned.
A couple of day ago, fans discovered some unheard Drake covers and freestyles recorded as part of The Superstarz Kids group around 2006.