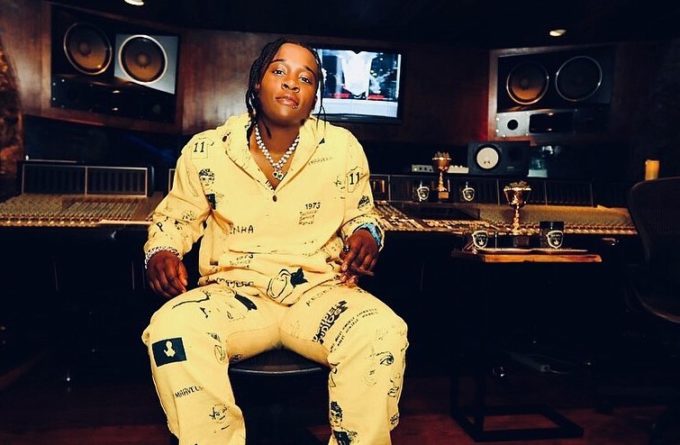 "I wanted Billy Ray to sing about the stuff that people would not expect at all. Like "Maserati sports car," "Fendi sports bras." He didn't even know what a Fendi sports bra was so I had to school him on Fendi sports bras."
If you don't know the name Jozzy, you need to get familiar right now. The talented artist and songwriter has a huge role in one of the biggest hits in music history, 'Old Town Road' by Lil Nas X and Billy Ray Cyrus.
--advertisement--
The Memphis native is responsible for writing the crucial verse performed by Billy Ray Cyrus on the remix which, as we all know, helped propel the song to unthinkable heights. 'Old Town Road' eventually ended up spending 19 weeks on number 1 of the Billboard Hot 100, the longest run atop the chart in history. It also achieved Diamond selling status in July.
"I wrote that verse. I came up with the melody first and then I explained to them how we gonna go from from there. I wanted Billy Ray to sing about the stuff that people would not expect at all. Like "Maserati sports car," "Fendi sports bras." He didn't even know what a Fendi sports bra was so I had to school him on Fendi sports bras (laughs). It was a lot of fun," Jozzy tells HHNM over the phone.
Moments like these get embedded in history and are super rare to come. So how did Jozzy end up writing the now iconic verse for Billy Ray Cyrus? "Lil Nas X's A&R heard of me through some contacts at Columbia [Records] and they contacted me like 'yo I want you to write for Billy Ray Cyrus.' At that point, I didn't even know what song it was for but I heard Billy Ray's name, I was like 'yeah cool, I'm in,'" says the musician, born Jocelyn Donald.
Jozzy's first break in the music industry came when she flew down to Miami to work with Timbaland and his famous friends. Before the chance encounter, she was studying journalism at the University of Memphis. "I was working in a studio while I was studying and it got raided. I wasn't liking the school that much, I didn't know what I was gonna do. Then this producer, he was Timbaland's protege, he was from Memphis but I never met him — he was much older than me, his homies knew me well so they linked us together," says Jozzy. "He was like 'yo Jozzy I need a writer, let me fly you down to Miami to work with Timbaland. It was supposed to be for a brief period but I ended up staying for 6 years. From 2012 to 2018."
Lately, she's been busy being an artist on the forefront with her debut single 'Sucka Free' featuring Lil Wayne out in rotation at the moment. Working in Miami for several years led to the connection with Weezy. "When I was working with Timbaland, I used to see Wayne at the Hit Factory Studios all the time and then I was working with Polow Da Don when we did Monica's single 'Just Right For Me' and he put Wayne on it. That kind of rekindled our friendship. Around that time, I also started working with Birdman a lot and Wayne was often next door. He just took a liking for me. He's the GOAT, he didn't have to embrace me like that but he was always very nice to me, used to open the door for me to come inside the studio and always been very supportive. I love him."
Apart from working on her debut EP titled New Graceland, she's also got work lined up behind the scenes with several artists including Timbaland, Missy Elliott and French Montana. "I got one on French Montana's upcoming project. I got one on Blac Youngsta's project. I got some stuff with Timbaland and Missy in the stash. I was even in the studio with Magoo. And Justin Timberlake too. It was amazing to work with that whole camp, I learned a lot." Aside from music, the Columbia-signed artist wants to expand her portfolio to side ventures. "I'm also working on my show called Joints with Jozzy where I interview all of my favorite artists and people from the music industry."
Regarding her New Graceland project, she is hopeful it will help spread her name to more households. "I know there is a bigger purpose for me as a person, I have so much to say. I have so much to do and prove. My project is what I'm excited about, being finally able to give them a full body of work so people can know who I am."
Jozzy has been in the studio with the best of them but she is really hoping for collaborations with Drake and Rihanna in the future. "It's definitely me and Drake," when asked what her dream collaboration is. "I can't wait to get that Drake collaboration. Even Rihanna. I actually got to work on a Rihanna project two years ago but she's been working continuously and keeps making better songs after better songs so we gotta see. I really want to get on Drake's radar. I think when I drop my project, it will happen," she signs off.