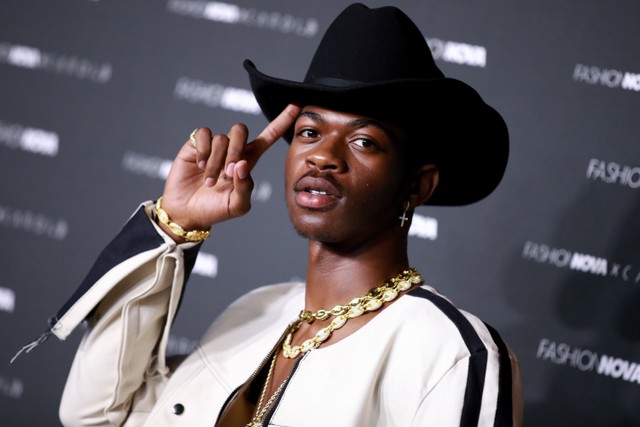 UPDATE: Lil Nas X has dropped the first of the batch featuring DaBaby. This is unexpected but sounds pretty good.
Lil Nas X has started working on his debut album but before that, he wants to make sure he promotes the hell out of his 7 EP.
The young star has mentioned in interviews before that he's focusing on pushing his latest single 'Panini' at the moment before he goes into the followup 'Rodeo' featuring Cardi B. 'Panini' is currently no. 29 on the Billboard Hot 100 but Nas X has some plans to further improve the position of the catchy track.
PANINI REMIX 1 OF 25 TONIGHT!
🤩🤩🤩

— nope (@LilNasX) September 12, 2019
Today, he announced on Twitter that he's got 25 remixes of the song on the way. "PANINI REMIX 1 OF 25 TONIGHT," he wrote, announcing that the first one arrives at midnight. He also offered $100 to the first person who can guess the featured artist on the remix. Lil Nas X released a futuristic video for the original 'Panini' last week. Any guesses?
whoever can guess who on the panini remix first wins $100 on cashapp pic.twitter.com/MfKPuC6zRO

— nope (@LilNasX) September 12, 2019