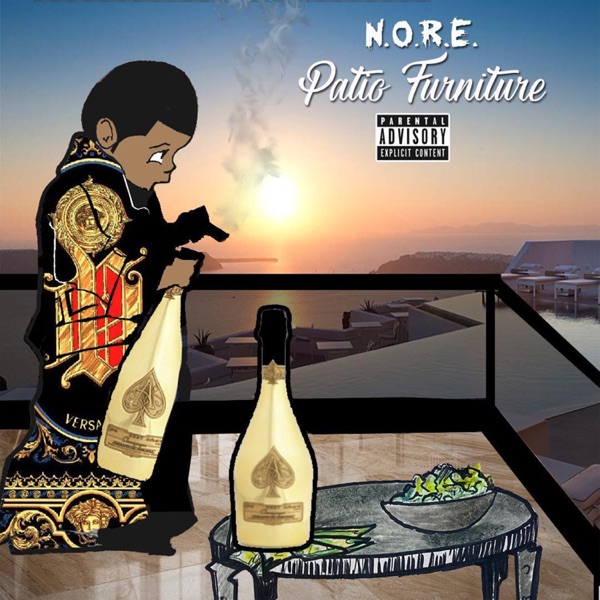 For the past couple of years, N.O.R.E. has enjoyed success in the media game with his Drink Champs podcast where he shares conversations with high profile guests in company of booze.
But this quarantine time has given the veteran New York rapper some time to record new music, it seems. Today, Noreaga has shared an EP called Patio Furniture which contains 5 songs all produced by acclaimed production team, J.U.S.T.I.C.E. League. Guests include Raekwon, Dave East, Emanny, and more. Stream it below.
If you're interested, N.O.R.E. is also hosting a release party on Zoom hosted by Fat Joe and DJ EFN — find details here.