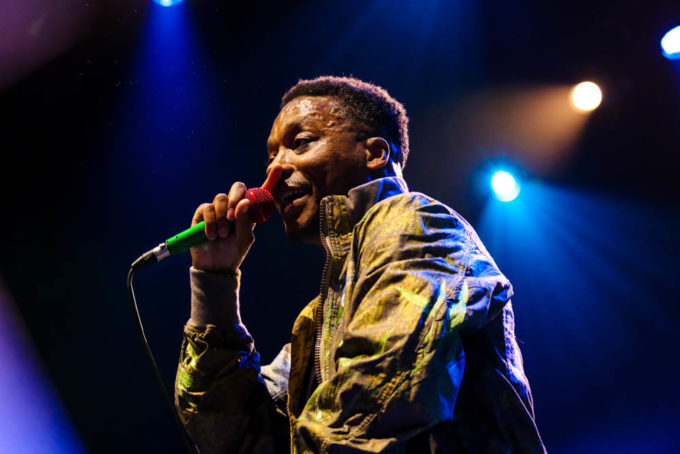 Lupe Fiasco is one artist who does random things to keep himself occupied. Sometimes, a lot of it is trolling for fun. Well, he's back at it.
The Chicago rapper has dropped a freestyle over Eminem's 'Stan' for a fan who accused him of ignoring him in Instagram live comments. The fan, named Patt, hit Lupe's DMs following the rapper's live session saying, "Damn man. We the fans made u rich and u don't even have decency to acknowledge us, that's so wrong man. ur doing it wrong."
Lupe shared a screenshot of the DM on his Instagram with the caption "Acknowledgement." Then, totally unexpectedly, he released a freestyle over Eminem's iconic track called 'Pat on The Back' within one hour of that DM. "Dear Pat, I've must've missed you in the chat / There be a lot of people that come to Super Facts / It's hard to keep track and you know / When I be talking I don't even be looking at the comments like that," the emcee starts off the track.
Later in the song he even goes deeper into the odd dynamics that artists sometimes find themselves in with the rhymes, "I mean I did a lot to get to where I am / A lot of sacrifices to have someone like you as a fan / And this ain't easy man, the record labels are greazy and / Even with all that I don't wanna downplay your role, believe me." Listen to the song below.
Earlier this month, Lupe took a fan's beat on Twitter and dropped a surprise freestyle on it — listen here