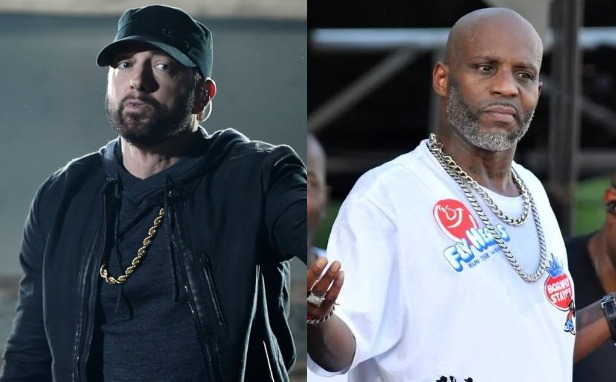 The VERZUZ battles, curated by Swizz Beatz and Timbaland, have been one of the few things that have been bringing people together on social media with fans tweeting about them as they happen and speculating how some of their favorites would do against each other. Earlier today, N.O.R.E. put out some big news regarding what could be coming soon.
In the caption of a picture with him and DMX, Noreaga revealed that Swizz Beatz called X to tell him that Eminem is down for a battle on Instagram Live. You might remember that DMX has been calling for a JAY-Z battle. According to N.O.R.E., DMX is down too. Could it be a go? Who would you have winning and with what songs?
Check out the post below.
Of course, at this point, we don't know if it will actually happen but it's most definitely an interesting scenario and can end up being the biggest VERZUZ battle so far. The latest one that took place was between Nelly and Ludacris this past Saturday — you can watch a full replay of it here.