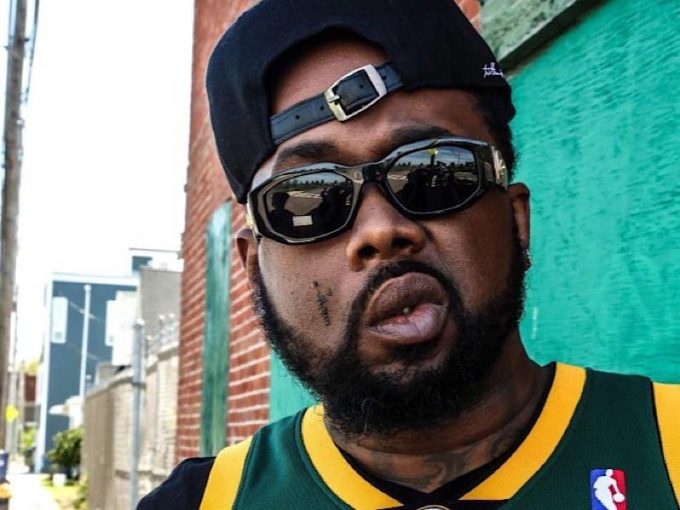 The Griselda movement from Westside Gunn, Conway The Machine and Benny The Butcher is not resting anytime soon as the next release planned from the group is Conway's God Don't Make Mistakes.
This album, which has been in the works for quite some time now, will mark the rapper's debut on Shady Records. "God Don't Make Mistakes is the project we doing for Shady, we're dropping on Shady. My solo. In the meantime, we still gotta keep mashing the gas. I can't let up. After LULU, I'm giving you that From A King To A God, then me and Westside Gunn going to give you Hall & Nash 2," he told Ebro on Apple Music back in March about the several projects he's working on.
On Thursday, Conway did an Instagram Live session with his fans where he previewed some of the new songs on the album. At one point of the Live (watch above at 19 minute mark), Conway turned his camera around at the computer to show us the tracklist for the LP. Some sleuths at Reddit caught it and complied the list, revealing 15 song titles.
Some of the guest appearances on it come from A Boogie Wit Da Hoodie, Jeremih, T.I. and Benny The Butcher. Although he did mention before that Eminem will appear on the album, his name can't be seen on the tracklist — yet. The producers lineup looks impressive too: Hitmaka, Alchemist, Daringer, Hit-Boy, 9th Wonder, WondaGurl and more. Peep it below.
Conway The Machine God Don't Make Mistakes Tentative Tracklist:
Wallo Talks
Lock Load (prod. by Daringer)
Piano Love (prod. by The Alchemist)
John Woo Flick (feat. West & Benny) (prod. by Daringer)
Can't You Be (feat. A Boogie & Jeremih) (prod. by Hitmaka)
Born Rich Die Richer (prod. by WondaGurl)
Courtside At Barclays (prod. by Beat Butcha)
Babas (?) (ft. Keshia Plum) (prod. by Daringer)
Wild Chapters (feat. T.I.) (prod. by Hit-Boy)
Bessies Fair (prod. by 9th Wonder)
Serena Vs Venus (prod. by 9th Wonder)
Stress (prod. by Daringer)
You The One (prod. by AraabMuzik?)
God Don't Make Mistakes (prod. by The Alchemist)
The Cow (feat. West) (prod. by Daringer)