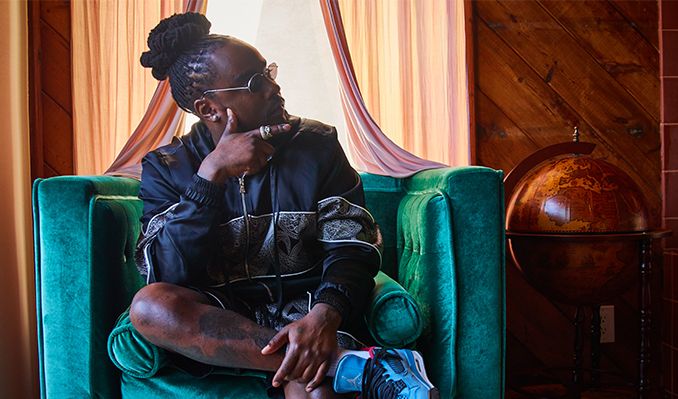 One of the best releases this month has been Wale's new EP The Imperfect Storm where he offered 6 great songs.
On the EP, Wale reflected on the current climate in America in regard to police brutality, racism and of course, the tough times as a result of the Coronavirus pandemic. In an interview with Ebro on Apple Music, the wordsmith discussed the making of and inspiration behind the project.
"I would go to some of the protests, then I would just go write. I remember one day I went to a protest, and I went to see Hit-Boy right after. I did a verse for an artist who's dropping soon and all I could write about is what's goin on…so I just said, 'let me put these joints into something'," Wale said. He added that he didn't want to make angry music per se, that is why there are happy songs like 'Blue Yellow Green Pink White' and 'Maajo'.
The D.C. rapper also revealed something interesting: the original title of the EP was "America is Lost, These Are The Results."
"'America is lost, these are the results' was one of the initial titles I had but it was too wordy…but that's why I said it like three times on the project," he told Ebro. Watch the clip below.