Anderson .Paak recently joined forces with Bruno Mars for the new single 'Leave The Door Open' which will appear on their upcoming duet album, Silk Sonic.
The duo is also expected to perform the track at the Grammys this Sunday. But aside from that, .Paak is also working on his forthcoming fifth studio album and during a new interview with Esquire, he opened up a little about his process, relationship with Dr. Dre, collaborating with H.E.R., recent conversations with Kendrick Lamar and more.
"We talk just through texts and just off and on," Paak says about Kendrick who has been absent from the public eye lately and has not released any solo music in a very long time. "I always check on him and the family and make sure he's good. He's always responsive, and just like, just let me know he's hanging in there just like everybody else," he continued. You see, this pandemic has been rough for even global superstars.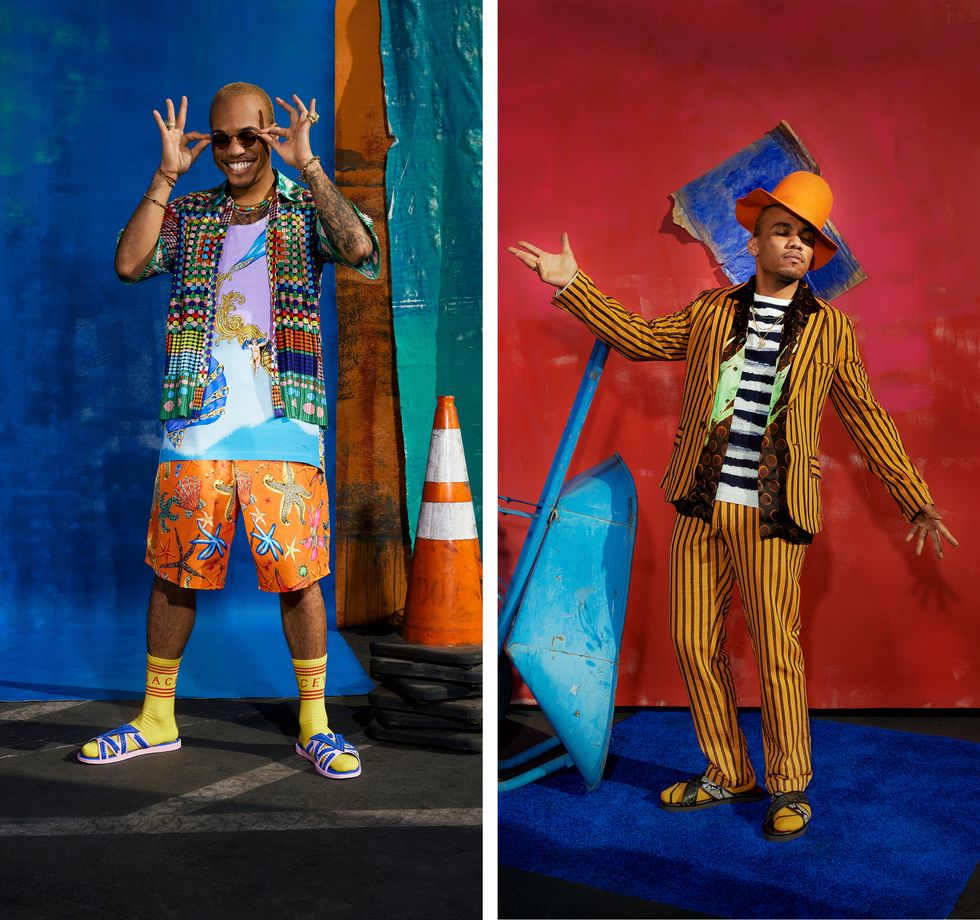 Paak also talked about his working relationship with the good doctor. "Dre's having a good-ass time, that's already his life—isolation, working all the time. I think he was probably used to it. But he's having fun now because a lot of people have more time on their hands, so they can come visit him and make music with big Uncle Dre." In early January Dre suffered from brain aneurysm but has been recovering well ever since. In late February, he was back in the studio rapping about the incident and more.
Paak added Dre has been "letting me fly and figure it out" this year. "His ear is his ear, man, he be hearing shit and it's like if he ain't feeling it, he'll let you know right away, man. It hardly ever has to grow on him, he knows right away, I like that about him though, sometimes I'm a little indecisive, so it really helps me. It's like, 'Okay, well Dre ain't feeling this, so maybe this ain't the one, or I'm going to take a chance on this.'"
The Ventura singer-drummer-rapper reveals that he has collaborated with H.E.R on his upcoming new album and praised her talents. "Those sessions were amazing," Paak says. "It's rare you meet real musicians now that are artists that can really produce and handle everything, and she's one of them. She's a monster in the studio, and can play that damn guitar and sing her face off."