Kid Capri is a name that holds as true as the hip hop culture as a whole. Being one of the most respected DJs in the genre, he has been serving hip hop since before a lot of us were born, even producing songs for names like Jay-Z, 50 Cent, KRS-One, Snoop Dogg and many more.
Hailing from Bronx, New York, the DJ/producer/rapper, real name David Anthony Love Jr. is back in the limelight lately. First up was his appearance during the KRS-One vs. Big Daddy Kane VERZUZ that took place in the city back in October. Now, he is promoting THE LOVE, his first new album in nearly 25 years that comes out on his 55th birthday, Feb. 7th.
The DJ, who remains busy with various ventures including his Sirius XM show called Kid Capri's Block Party, isn't taking his rapping craft lightly. On the new album that contains 19 songs, Capri sounds fresh as ever, providing a slick dedication to the golden era of hip hop with its dominant boom bap sound. He also wrote and produced the entire record and has very limited guest features on it — one of them being his daughter Vina Love who appears on the latest single 'Uptown'.
Many young fans know Capri the best for being the narrator of Kendrick Lamar's classic album DAMN., which became the first hip hop album to win the prestigious Pulitzer prize. The legendary musician agrees it's super rare. "Me being on the album is forever, that's going to go forever and ever, way past me."
We spoke to Kid Capri about his new album, his contribution to Kendrick's DAMN., collaborating with his daughter, why he doesn't like to chase artists for beat placements, and more.
HHNM: First off, I hope you're doing well. I understand Covid was not kind on you.
Kid Capri: Thank you, I'm much better now.
I gotta be honest, it was quite unexpected to see that you're releasing a new album. It's been 25 years. What inspired you to put out another album and that too on your birthday?
I just felt like it, you know. It's been a long time since I released an album but that's really not my main job. I am occupied with various projects including my radio show and other DJ gigs but I have always had a thing for rapping and producing. I thought this would be a good time to get back to it.
I was pleasantly surprised to hear the album too. Not that I expected bad music but you know, you hear so much filler music these days, it's always refreshing to hear a quality project.
Yes, thank you. And I really don't have too many artists on it, just my daughter, an R&B artist and a Reggae artist. I wanted to create a quality project and show the world that I still got it.
Oh when I heard the album, I thought you still got it. I believe you wrote, produced and rapped on the entire album. That's very impressive, not many can do that, especially from your era.
Oh yes, we were just talking about. Not many can do that, not from my era.
View this post on Instagram
It's dope to see you collaborate with your daughter Vine Love on 'Uptown'. That's a banger too. How is it making music with your daughter?
Oh yeah it's amazing. Not a lot of parents do that with their kids. It shows that you can have fun with your kids doing what you both like doing, how to be a supportive parent to your kid, show how to be a father to your children to the fathers who are not being what they should be to their children. There is so much craziness happening in the world, this is just something positive happening to break the ice — it's just good, fun music. Seeing my daughter there makes me proud.
It was great to see you at VERZUZ supporting KRS-One. Will you be open to going against another mixtape DJ for a potential VERZUZ of your own?
I am not interested really in doing that. Matter of fact, when I was first asked to do VERZUZ, first four times, I turned it down. I feel like sometimes you do things because you think it's the right thing to do but as far as a battle is concerned, I don't wanna be in a battle situation. I would rather be in a presentation situation helping somebody else out than being in a battle situation myself.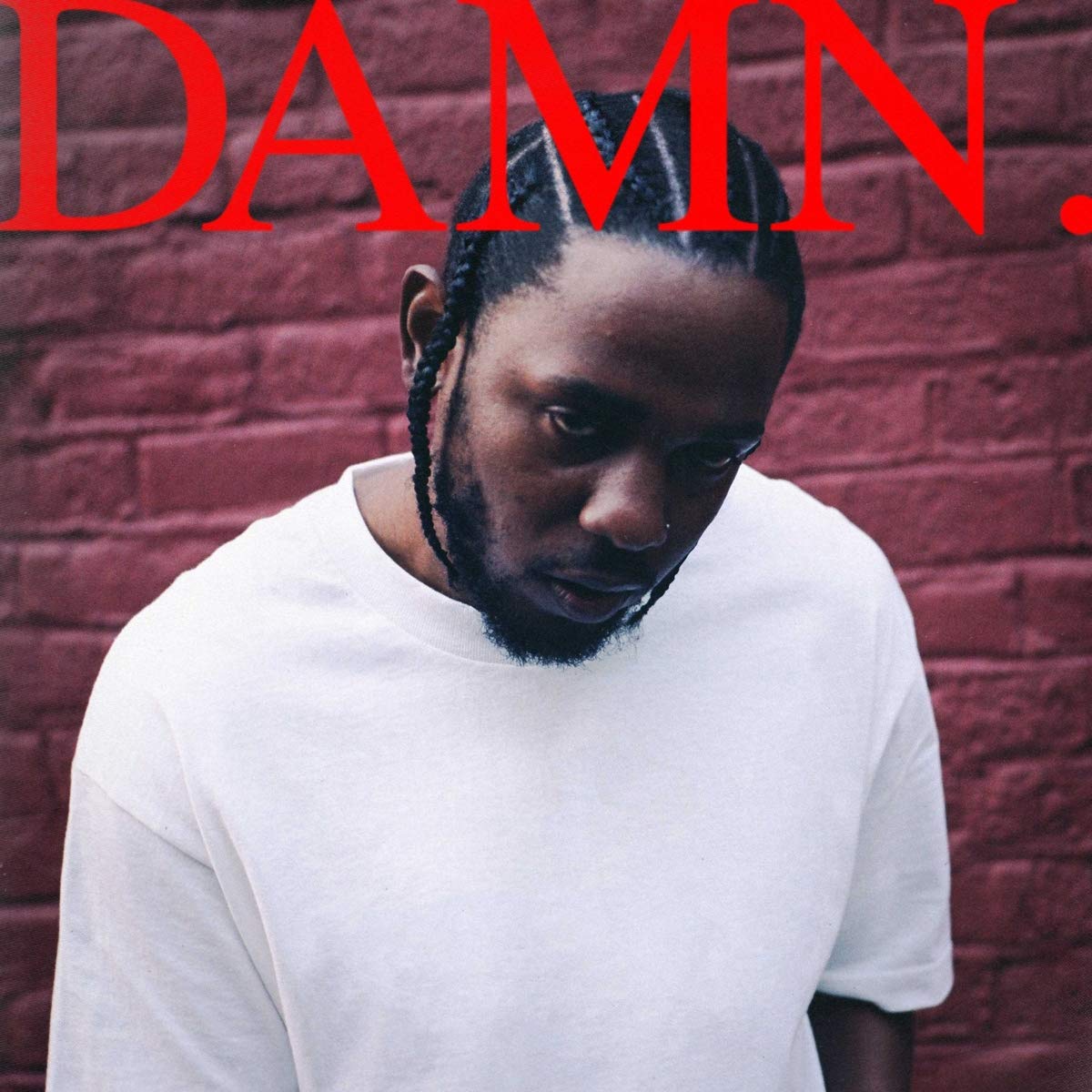 We have to talk about your contribution to Kendrick's classic album DAMN. When Kendrick reached out initially for it, were you surprised? Take us through that journey.
I wasn't surprised because I work with everybody but yes the surprise did come because he is way younger so for him to know the history about me and where I come from and everything that I have done was impressive. He keeps up for sure and that to me was more impressive than doing the album with him. But it was a great deal and he put my voice in places I've never been to. The album was everywhere. It's the first hip hop album to win a Pulitzer and I'm on it so great job indeed.
Definitely agree. It introduced your music and history to so many young fans. How did it feel winning a Pulitzer for it? Must be a special feeling. That's super rare.
Oh yeah, it's super super rare. It's not something that just comes by and you get it. Me being on the album is forever, that's going to go forever and ever, way past me. It's an honor man, I'm forever grateful for that. I have a lot of accolades but that's one of them that is going to stand out the most.
You're a veteran in the game but I'm sure you enjoy some of the music coming from the younger generation too. Who are some of your favorite artists out today?
I like a lot of them, I play all of them on my show, I play Everything, I keep my ear to the street and that is why my album sounds like how it sounds like. I play all the young shit, but it's so many artists out right now, it's kind of hard to say 'this is my favorite or that is my favorite', it's 60,000 records that come out every day on Spotify. A lot of times you are hot for the moment and then it's on to the next one. I don't really have favorites or any of that, I just like everything that is good, it can be old or it can be new, it doesn't matter as long as it's good. Anybody with a computer can put a song out today but I think the special ones are always going to stand out.
You've produced some classic records for Jay-Z, 50 Cent, Snoop Dogg, KRS-One and more but we haven't seen you much in the credits in the past few years. Did you stop producing for others intentionally?
Well, making records was always a secondary thing for me, it was never my bread & butter. I do it when I want to, just like this new album, I make it when I want to, not because I have to. I have a career where I can move around how I want to move. I put myself on the ground and did the work and opened a lot of doors. You have to be able to do other things but you have to do it when it's the right time. With the production thing, I am a person who doesn't like to go to people like 'I have beats', I never like doing that shit. If they want something from me, they call me. That's why I'm putting out this album, maybe somebody will hear something and say I want something from kid. I do like to work with people but I don't like to bother them.