There has been a lot of chatter about the state of NBA Youngboy's deal with Atlantic Records.
HDD has now confirmed that the rapper has finished his contractual obligations with the label and is now a free agent. There were reports earlier that his last album, The Last Slimeto, was his last project with Atlantic Records but industry professionals got confused after NBA Youngboy's label posted an Instagram story about him signing a $60 million deal with the major label.
The rapper had been very critical of his label too, even going public with statements to other artists like "don't sign to Atlantic."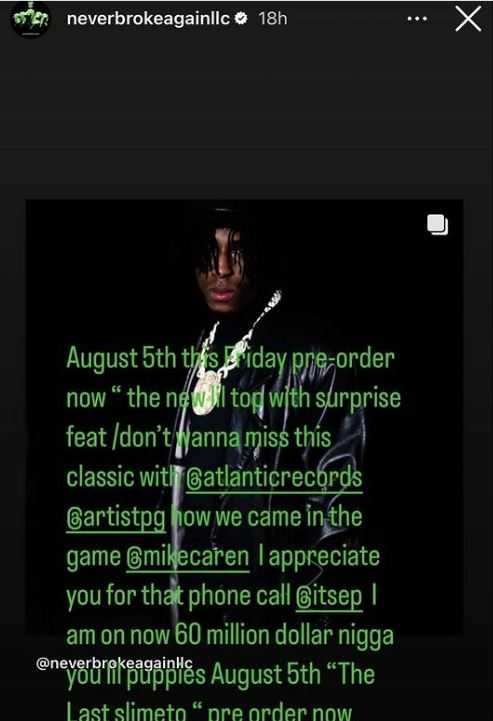 Some media outlets, after seeing the IG story above, reported that Youngboy had decided to renew his deal with Atlantic but that doesn't appear to be true. He is now a free agent and it will be interesting to see where he lands for the next chapter of his career. The rapper is just 22 years old and already one of the biggest streaming acts in the US with over 4b+ streams in 2022 alone.
Will he decide to go independent? Will he go with another major like UMG or Sony? Time will tell.