Luminate, the official data provider for Billboard, has revealed the 2023 mid-year report today, revealing the top selling albums and singles so far in 2023.
The expansive report also tells us a lot more stats about music consumption around the world, how physical sales are taking over, growth in different markets of the world, the top performing genres and much more. According to the data company, there were on an average 112k tracks uploaded every day on streaming services, compared to the average of 94.3k last year. Out of the above, only 3.3% came through major labels.
As far as top albums go, Morgan Wallen's One Thing at a Time is the best performing LP of the year so far with 3.3 million in total consumption (Album sales + TEA + On-Demand SEA). SZA's SOS is a far second at 1.9 million. The most impressive name on the list is certainly Metro Boomin whose album Heroes & Villains tallies 1.038 million in comsumption.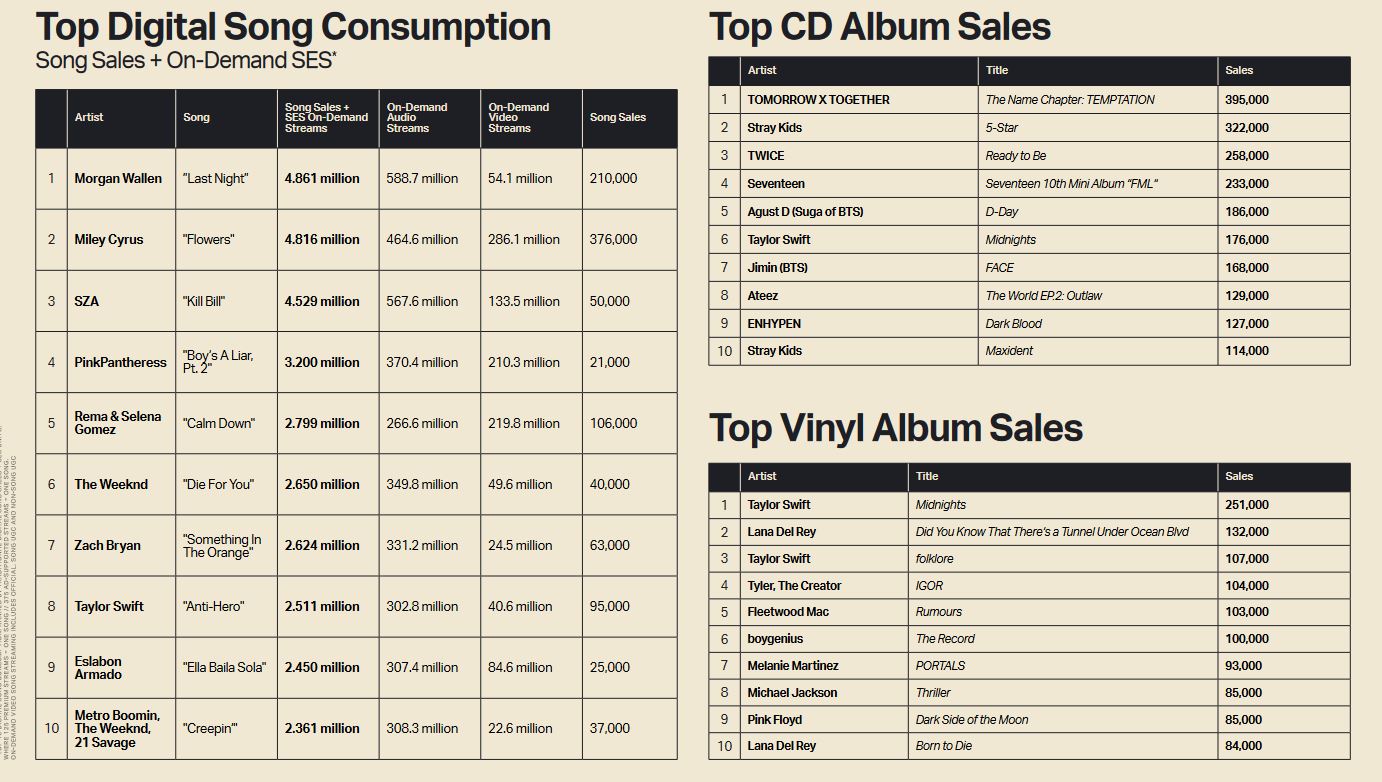 In the songs category too, Morgan Wallen takes the top spot with his smash hit 'last Night' while Miley Cyrus comes in at close second 'Flowers'. Wallen's 'Last Night' is also the top streaming song of 2023 so far with 588.7 million streams.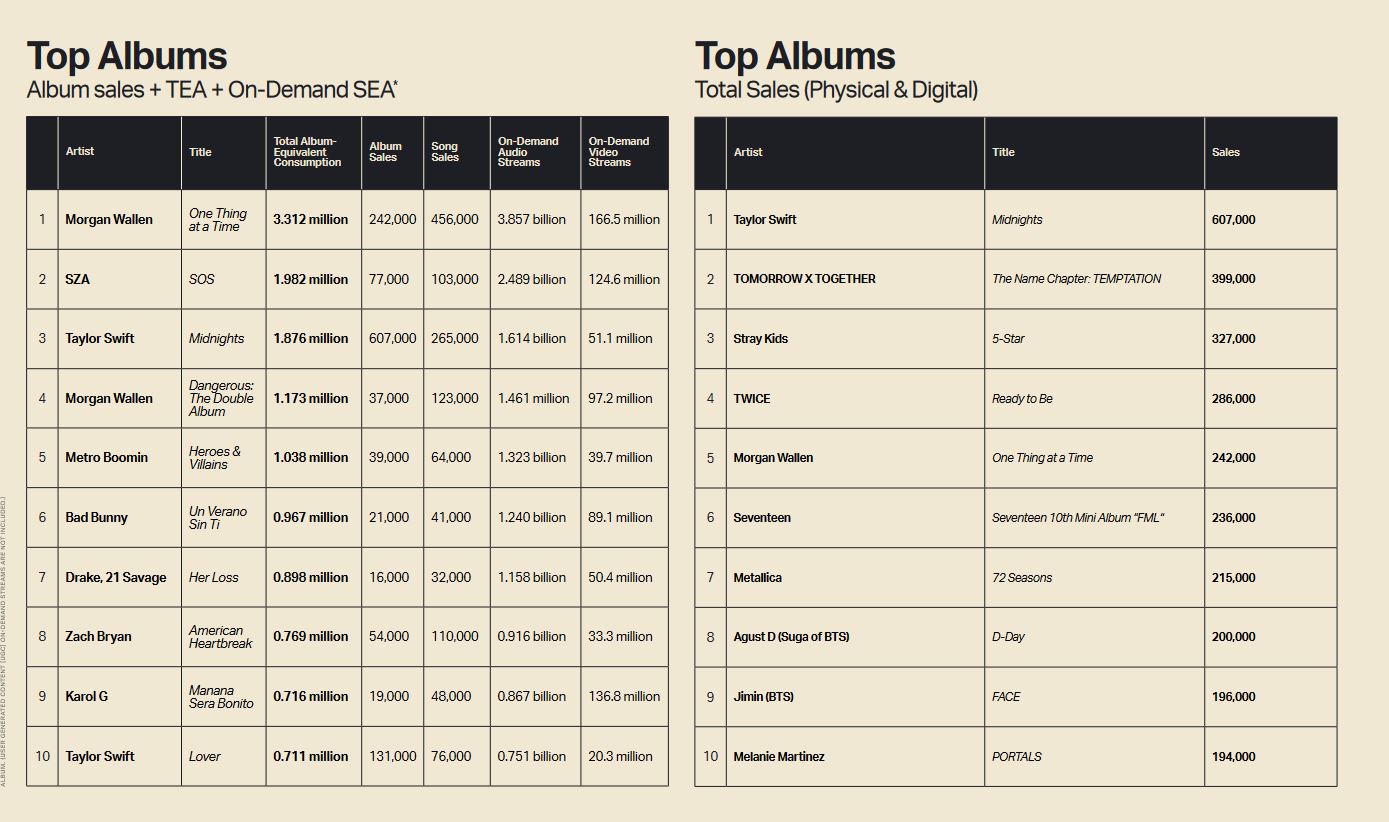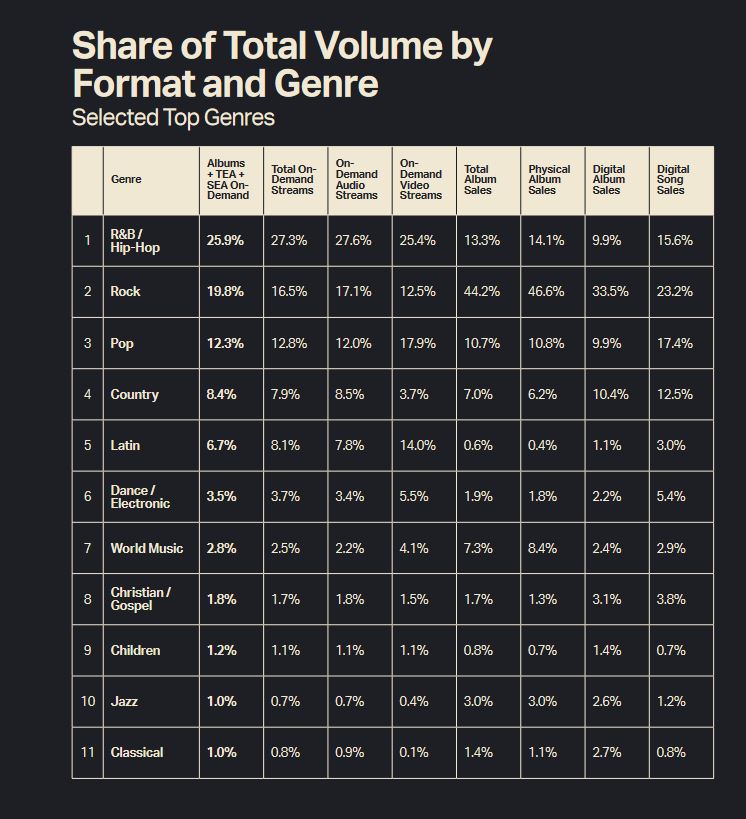 As you can see from the chart above, R&B/Hip-Hop still rules the game in total consumption out of all genres at 25.9% of the total pie. It is followed by Rock, Pop, Country and Latin in that order.
Another interesting stat that Luminate has presented is that Asia has shown the biggest increase in markets around the world as far as streaming growth is concerned. That is followed by South Africa, LATAM, and Australia + New Zealand in that order. Europe is the slowest at 57%.
The share of English language tracks in consumption has also declined from last year, as seen from the chart below.