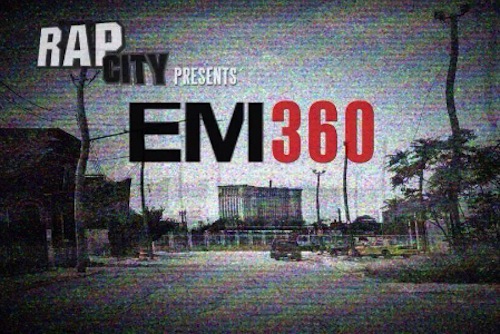 The promo run for Eminem's new album Marshall Mathers LP 2 is currently in high gear and tonight he takes over BET's 106 & Park. For this evening's affair, the network brought back their once-prominent show 'Rap City', as well as the legendary host Big Tigger who sat down with Em for an insightful interview.
--advertisement--
The 2 of them discussed various things related to the new album, what the previous albums mean to Em, how his career will play out from here, working with Kendrick, and much more. For now we have part 1, which focuses on what Em's previous albums mean to him. We'll update the post as more footage becomes available.
Purchase the Marshall Mathers LP 2 here.
UPDATE: Part 2 has been added after the jump. In this segment, Em speaks on what his life was like after relapsing.
UPDATE 2: Part 3 has now been added. For this portion, Em speaks on the album everyone's been discussing as of late, the Marshall Mathers LP 2 and what it has done for his career.
UPDATE 3: Watch part 4 below, where Em discusses Kendrick Lamar's 'Control' verse and why he chose to work with him.