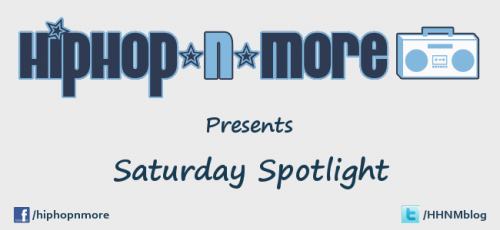 Good afternoon ladies and gents. Today's Saturday, so while we're still digesting our Thanksgiving meal, we return today with a brand new edition of our Saturday Spotlight series where we showcase a few artists who caught our eye this week. We'll hear new music and new videos from Bizz-E Blaze, Nyce Da Future, Choo Biggz and A-1 Supergroup who all have something for us to be excited about. Enjoy!
Remember: We take submissions for this series. Please see guidelines here.
Nyce Da Future is certainly no upcomer, but with the recent buzz he's started to build surrounding his latest mixtape Ski Mask Season 2.0, the G-Unit affiliate was beyond worthy of a spotlight today. In addition to the aforementioned mixtape that was released back in September, Nyce recently dropped a gritty new video for his 'Levels' remix. While Meek's original version is a bit old at this point, Nyce did the Cardo-produced beat justice and rekindled the energy. Check out the video above and cop Ski Mask Season 2.0 here.
Choo Biggz returns to HHNM today with a video for his brand new single 'Therapy' produced by 2Deep. With a soothing, auto-tuned vibe, Choo lets loose on this new tune and provides us with some much needed 'therapy'. This catchy track will live on Choo's upcoming EP titled BLYGA expected to drop very soon. Biggz also has a successful hit on his hands with 'Tonight' featuring 50 Cent and Tank, which is currently making its rounds on Power 105.1. In other words, expect a big 4th quarter followed by a big 2015 for Choo Biggz.
Coming out of Brooklyn, NY, first up is the very promising Bizz-E Blaze who delivers the official video titled 'What's Patience' to not only end his 'Back 2 Bizzness' series, but also announce his new campaign for his forthcoming project 'Bizz-Arre'. Crafty and unique bars with a sound unlike most, Bizz-E keeps it real from the studio to the Ty Moore-directed video. Stay tuned for a lot of big things regarding Bizz and enjoy his new video 'What's Patience' above.
After dropping the remix of "Everywhere We Go" featuring Juicy J and IAMSU! almost two weeks ago, the Atlanta based duo known as A-1 Super Group returns with the official music video for their adrenaline-filled anthem and they're turning up for a check. In this well-directed video, the A-1 Supergroup and K. Camp prove that they can turn up with the best of em. Watch the video above and make sure to purchase the original version of "Everywhere We Go" featuring K Camp on iTunes now