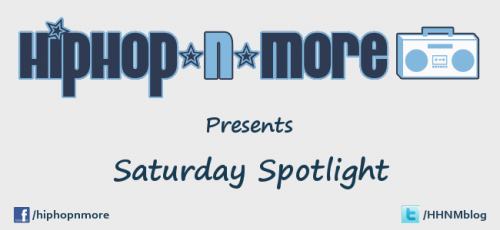 How's it going HHNMers? Happy Saturday to you, and we hope that your New Year is starting off on the right foot. We return today with our infamous Saturday Spotlight series, where we spotlight 5 different artists and the new music that they've recently released. We'll hear from Pop Dollarz, Dino B.A.M., an interesting duo in Dark Wave, Mi$tro and last but not least GoGo Morrow. Enjoy!
Remember: We take submissions for this series. Please see guidelines here.
First up today is a newcomer named Pop Dollarz who brings a long a new track titled "Inspiration." The South Bronx NY Native wanted to drop some motivation for the streets after coming off the release of his Musik For The Villains project last year; he is continuing to create a mark. Expect some more dopeness from Dollarz in 2015. Until then, take a listen to "Inspiration" below.
Returning to the Saturday Spotlight series today, we have Virginia singer Dino B.A.M, who drops off a new record of his own titled "Stroke". In addition to that, Dino was recently featured on Wale's recent mixtape "Festivus," proving he's on his road to success. Dino utilizes his vocal to keep our head moving, on this Kid Flash-produced track and it's building anticipation for his upcoming project Don Altae
Next up is Mi$tro, who has a lot to celebrate at the moment. Mi$tro has just inked a deal with ICHOR/Warner Music Group and to celebrate this success, the Virginia emcee Mi$tro drops the official visual for his G-Money produced single, "Bandz." After watching this set of visuals, it's clear why Warner asked Mi$tro to put his name on that X. Watch above to see for yourself.
Last, but not least, we have Philly songstress GoGo Morrow and a brand new video to go along with it titled "I Like That (Bae)." The Devin Hampton-directed visual is exciting, filled with dancing and further proof of why GoGo Morrow's a female star in the making. Check out the "I Like That (Bae)" video above and keep your eyes and ears peeled to GoGo Morrow in the near future.