So much has been going on in the world as of late that the COVID-19 pandemic has been put on the backburner and is no longer a top priority for many. While this is justified, it's still a reality for many others.
To help aid with those suffering, tomorrow in Norfolk, VA, Pusha T will host the FEED YOUR CITY CHALLENGE where up to 3,000 members of the community will be given fresh groceries and PPE supplies, all in safe manner, following guidelines. Pusha partners with The Ricky Davis Legacy Foundation for this initiative and Mayor Kenny Alexander and Chief of Police Larry D. Boone are working alongside hem. It will take place in the Military Circle Mall.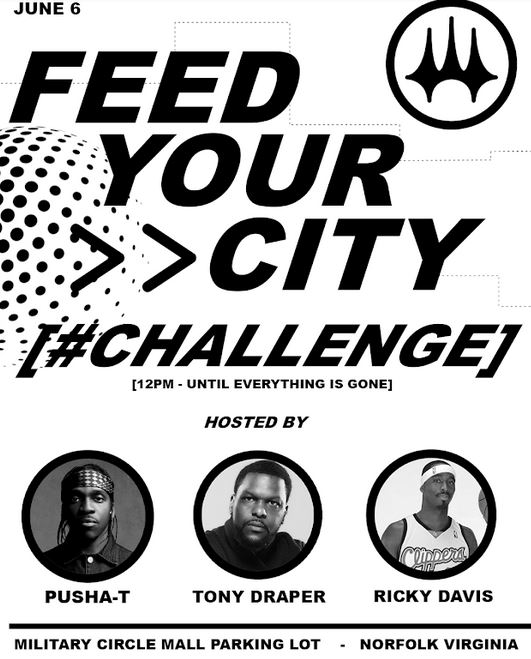 Hopefully more people that are able will accept the challenge.