It looks like Drake is dating Johanna Leia after they were spotted by cameras on a date at an empty Dodger Stadium.
Drake and Michael B. Jordan were seen at a Sierra Canyon game recently where Drake sat between Michael and Johanna Leia who is Sierra Canyon star and UCLA player Amari Bailey's mother. Some fans had speculated then that something might be there between Drizzy and her.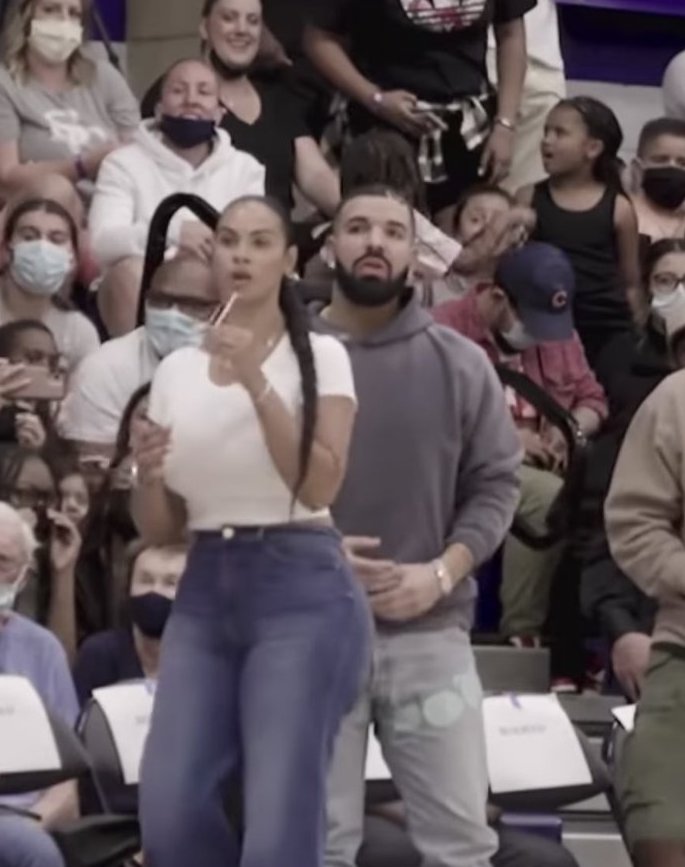 A helicopter camera spotted the music superstar at a table with Leia near the dugout and from the looks of it, there were plenty of flowers and even a personal bartender for the couple at the cozy night.
.@DRAKE ON A DATE? Randomly just flew over this cozy couple enjoying a private dinner along the third base line at an empty Dodger Stadium from #Air7HD @ABC7 #Drizzy pic.twitter.com/SjMR1UOgbo

— Chris Cristi (@abc7chriscristi) July 9, 2021
It is interesting to note that Amari Bailey is teammates with LeBron James' son, Bronny James so it's obvious that Twitter had a lot of jokes to make about the pairing.
View this post on Instagram
So you mean to tell me Drake wasn't going to those highschool games for Bronny… he's was going for Amari Bailey's mom 😵 pic.twitter.com/9OxPO1Md2x

— ᕼᗝᗝᗪᎥᗴ 𝙇𝘽𝙅 ➐ (@HoodieLBJ) July 9, 2021
That's Amari bailey's mom, this nigga need to be arrested https://t.co/3mUTFgChf6

— 🦅 (@danazuml4pf) July 9, 2021